No incumbent since Franklin Roosevelt has faced re-election with unemployment so high. The rate was 8.1 percent in August, up from 7.8 percent when President Barack Obama took office in January 2009. Economists predict that the rate reached 8.2 percent in September, according to a survey by FactSet.
It would be the 44th straight month in which unemployment has topped 8 percent.
Still, the job market has been improving, sluggishly but steadily. Jobs have been added for 23 straight months. There are now 125,000 more than when Obama took office. Economists predict 111,000 more were added in September.
The administration's defenders argue that Obama shouldn't be held accountable for job losses early in his term. When he became president in the midst of the Great Recession, the job market was collapsing. In January 2009, the economy lost 818,000 jobs, the grimmest showing since 1949. In the first four months of his presidency, 3 million jobs vanished.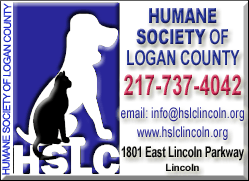 Obama's economic prescriptions, particularly an $862 billion stimulus plan, didn't kick in until months after his inauguration.
Since bottoming in February 2010, the economy has added about 4.4 million jobs. And private companies have added more than 5 million -- a figure the White House likes to emphasize.
But job gains in the private sector have been partly blunted by layoffs by state and local governments.
And as voters prepare to decide whether to back Obama or his Republican challenger, Mitt Romney, many of the job market's vital signs are faint:
More than 5 million people have been out of work for six months or more, up from 2.7 million when Obama took office. Before 2009, in records dating to 1948, the number of long-term unemployed had never reached 3 million. Federal Reserve Chairman Ben Bernanke has called long-term unemployment a "national crisis" that is causing millions to lose job skills.

Pay for private-sector employees, when adjusted for inflation, has dropped 1.6 percent since Obama took office. In a weak job market, employers have little reason to offer significant raises.

The percentage of Americans either working or looking for work fell to a 31-year low of 63.5 percent in August. That's partly because the vast generation of baby boomers has begun to retire. But another key factor is that hundreds of thousands of Americans have given up looking for work.