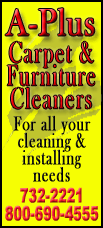 Life histories, ethical wills and video recordings are just some of the ways people are leaving their personal legacies for loved ones. Their use is becoming more common and small businesses are emerging to meet the demand.
This sharing of values, wisdom and accomplishments is being encouraged by some financial planners as a complement to traditional estate planning.
"There's an element regarding money, but it is really more about affirming your life as a legacy," says Neal Van Zutphen, a certified financial planner in Mesa, Ariz.
People can convey their personal legacy in any number of styles.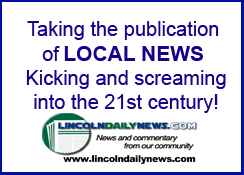 They can be brief or book-length, and may include audio, video and photos. Frequently they take the form of an ethical will -- a document sometimes referred to as a legacy letter or family love letter that provides a heartfelt personal message beyond the financial particulars. Some advisers, Van Zutphen among them, even give ethical will workbooks to their clients.
Experts can guide the process, or they can be handled as do-it-yourself projects.
Paul Wilson, a retired psychiatrist in Bethesda, Md., decided to write a memoir so his children and grandchildren would have a fuller understanding of him and of his life in earlier days. It's something he wishes his own grandparents had done.
He expects it to be roughly 60 pages when completed, plus some photographs and newspaper articles. He's considering having it self-published to produce a more polished final product.
Regardless of the final product, the 80-year-old Wilson has found the process a pleasurable one.
"It's therapeutic in that I come out of this learning more about myself -- my present and my past," he says. "But the reward is more the experience of allowing myself to wander back to those times, and describe them in words as precise and concise as I can."
The growing interest in this area comes as the population of seniors continues to swell. More websites and books about ethical wills and other forms of personal legacies have appeared, along with entrepreneurial firms to help compile them.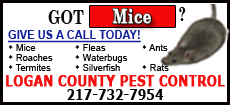 Author Solutions, a self-publishing house with more than $100 million in annual revenue, created a firm called Legacy Keepers (http://www.legacykeepers.com/) a year ago. Drawing on a network of personal historians who conduct telephone or in-person interviews, Legacy Keepers turns the thoughts and recollections of customers into keepsake books or video and audio files. List prices range from $975 to $5,000.
"We're early in the trend, but we think it's going to be huge," says Keith Ogorek, senior vice president at the Bloomington, Ind.-based company. "This feels to me like where self-publishing was a few years ago before it went mainstream."
Members of the Association of Personal Historians (http://www.personalhistorians.org/) also offer personal legacy services through small businesses with names like Celebrations of Life, Looking Back for the Future and Your Story Here Video Biography.