The Fed has told investors that it plans to keep short-term rates low for at least another three years. But it appears to be leaning toward setting a more specific target, according to minutes from the Fed's last policy meeting.
Most members agreed at the Sept. 12-13 meeting that linking a future rate increase to a level of unemployment or some other numeric target could be useful. The minutes show members have yet to agree on what the economic target should be. But the discussion signals another option the Fed might pursue if its latest stimulus efforts don't do enough to boost the still-weak economy.
After last month's meeting, the Fed said it planned to keep its benchmark short-term rate near zero until mid-2015, six months later than it previously planned. And it left open the possibility of taking other steps.
The Fed also agreed at the meeting to spend $40 billion a month to buy mortgage-backed securities to drive longer-term interest rates lower and boost economic growth.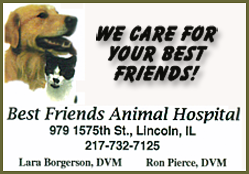 The Fed has kept the short-term rate at a record low since December 2008. In August 2011, it announced that it planned to keep the rate that low until at least mid-2013. It later extended the target date to late 2014. Last month, it extended it again to mid-2015.
This action has been intended to help the economy by assuring borrowers and investors that loans would remain cheap for years.
Numeric targets now appear to be under consideration to provide additional guidance on future interest-rate moves. But the minutes noted that the Fed would have to reach agreement on what those targets should be.
Charles Evans, president of the Fed's Chicago regional bank, has been the most vocal supporter of the change. He says the Fed should hold off on raising rates until the unemployment rate falls below 7 percent, as long as inflation doesn't exceed 3 percent.
And Narayana Kocherlakota, president of the Minneapolis Fed, said last month that he thought the Fed should pledge to keep rates low until unemployment falls below 5.5 percent -- a level Kocherlakota said could take four years or more to achieve.