Finance Minister Vassos Shiarly has repeatedly said that Cyprus needs around euro4 billion to cover expenses until 2016. But he has steadfastly refused to say how much would be needed for its banks -- only that government estimates differ greatly from those of the international organizations it is currently negotiating a bailout with -- the "troika" of the European Commission, the European Central Bank and the International Monetary Fund.
Two officials told the AP Thursday -- on condition of anonymity because negotiations are ongoing -- that the finance ministry puts banks' needs at euro5 billion, while the troika puts them at euro9 billion and possibly more. Cypriot banks have lost billions on their Greek bond holdings and have large loan portfolios in the debt-ridden country. The key difference between Cyprus's and the troika's estimates is what constitutes a non-performing loan, with the troika laying out stricter terms.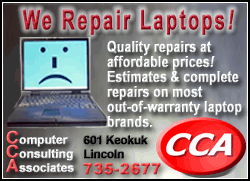 The Cyprus Central Bank has declined to disclose how much it would take for banks to shore up their capital base, saying only that their exact needs will be determined through a troika-supervised stress test expected to conclude in December when the government hopes to receive the first batch of bailout money as state coffers start to run dry.
The country, the eurozone's third-smallest economy with a gross domestic product of around euro18 billion ($23.31 billion), originally approached the eurozone for aid in June.
The Finance Ministry is also looking to incorporate into a bailout agreement a euro2.5 billion Cyprus it secured from Russia last year when it was locked out the international bond markets by prohibitively high interest rates. Cyprus has also asked Moscow for another euro5 billion.
Overall, the Cypriot government bailout target represents almost two thirds of the country's annual economic output.