Mortgage buyer Freddie Mac said Thursday that the rate on the 30-year loan dropped to 3.36 percent. That's down from last week's rate of 3.40 percent, which was the lowest since long-term mortgages began in the 1950s.
The average on the 15-year fixed mortgage, a popular refinancing option, dipped to 2.69 percent, down from last week's record low of 2.73 percent.
Rates are falling after the Federal Reserve started buying mortgage bonds to help strengthen a housing recovery that began earlier this year. The Fed plans to continue the program until there is substantial improvement in the job market.
Sales of both previously occupied and newly built homes are up from last year. Home prices are rising more consistently. And builders are more confident in the market and are starting to build more homes.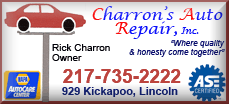 Lower rates are also driving more people to refinance. Mortgage applications surged 16.6 percent last week, the Mortgage Bankers Association reported Wednesday. Of those applications, 83 percent were to refinance existing loans.
Growth in refinancing could help the broader economy. When people refinance their mortgages at lower interest rates, their monthly payments typically decline. That leaves them with more money to spend. Consumer spending drives nearly 70 percent of economic activity.
Still, some economists question whether further decline in rates will make much of a difference. The average rate on the 30-year fixed mortgage has been below 4 percent since early December. Yet home sales remain below healthy levels. And most people who can qualify have likely already taken advantage of the lower rates.