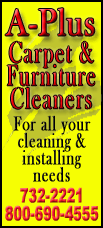 Today's highlights in history:
On Oct. 5, 1962, The Beatles' first hit recording, "Love Me Do," was released in the United Kingdom by Parlophone Records. The first James Bond theatrical feature, "Dr. No" starring Sean Connery as Agent 007, premiered in London.
On this date:
In 1829, the 21st president of the United States, Chester Alan Arthur, was born in Fairfield, Vt. (Some sources list 1830.)
In 1892, the Dalton Gang, notorious for its train robberies, was practically wiped out while attempting to rob a pair of banks in Coffeyville, Kan.
In 1910, Portugal was proclaimed a republic following the abdication of King Manuel II in the face of a coup d'etat.
In 1921, the World Series was covered on radio for the first time as Newark, N.J., station WJZ relayed reports from the Polo Grounds, where the New York Giants were facing the New York Yankees. (Although the Yankees won the opener, 3-0, the Giants won the series, 5 games to 3.)
In 1931, Clyde Pangborn and Hugh Herndon completed the first non-stop flight across the Pacific Ocean, arriving in Washington state some 41 hours after leaving Japan.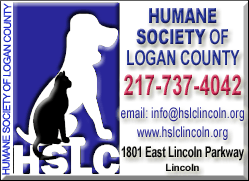 In 1937, President Franklin D. Roosevelt, speaking in Chicago, called for a "quarantine" of aggressor nations.
In 1941, former Supreme Court Justice Louis D. Brandeis -- the first Jewish member of the nation's highest court -- died in Washington at age 84.
In 1947, President Harry S. Truman delivered the first televised White House address as he spoke on the world food crisis.
In 1953, Earl Warren was sworn in as the 14th chief justice of the United States, succeeding Fred M. Vinson.
In 1970, British trade commissioner James Richard Cross was kidnapped in Canada by militant Quebec separatists; he was released the following December.
In 1981, President Ronald Reagan signed a resolution granting honorary American citizenship to Swedish diplomat Raoul Wallenberg, credited with saving thousands of Hungarians, most of them Jews, from the Nazis during World War II.
In 1988, Democrat Lloyd Bentsen lambasted Republican Dan Quayle during their vice-presidential debate, telling Quayle, "Senator, you're no Jack Kennedy."
Ten years ago: Addressing police and National Guardsmen in New Hampshire, President George W. Bush warned that Saddam Hussein could strike without notice and inflict "massive and sudden horror" on America. Bosnia's three nationalist parties beat moderates in the country's first self-organized elections since the 1992-1995 war.