Lincoln begins a two-week stretch against arguably the conference's two toughest foes, taking on Sacred Heart-Griffin tonight at Handlin Field before traveling to Rochester next week. Kickoff for this week's game is set for 7 p.m.

The Cyclones are ranked No. 3 in Class 6A in the latest Illinois Associated Press Association poll.

It's a familiar spot for a program that consistently competes for state championships and produces NCAA Division I prospects. It's also a program that Lincoln has never beaten since the Central State Eight conference began in 1993.

Nevertheless, Lincoln coach Andy McDonald says he's asking his players to approach the game like any other game all season.

The white flag is not out.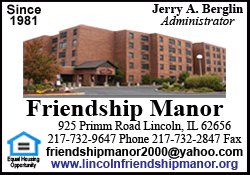 "I think the mindset is the same that we take every other week: We want to go out and compete as well as we possibly can on Friday night," said McDonald. "The scoreboard takes care of itself each week. If we go out, do what we need to do, and play as well as we can, then the scoreboard will be what it is.
"We always want to go out and play with the attitude and belief that we can win. We've got to play each play that way."
Asked to describe the strengths of the Cyclones, McDonald gave an all-encompassing answer.
"It's everything about them," said the coach. "The strength, the athleticism. They have two great running backs and a young quarterback who is doing a great job for them, is very athletic and, from what I hear, has a great winning attitude.
"Every kid they put on the field, from third string to first string, comes out there ready to prove themselves. I know they have a lot of competition for starting positions. Every guy on the field knows that if he doesn't perform his best, there's a guy right behind him, ready to take his spot."
Lincoln also has the misfortune of playing SHG following a rare blowout loss. The Cyclones took on Indianapolis Cathedral last week but lost 40-17.
"It's a great challenge," said McDonald. "I'm sure they'll come out ready to play after last week's loss."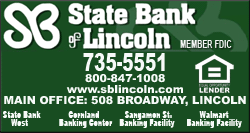 Harnacke trades in quarterback cleats for coach's whistle
A familiar face is back on the sidelines for the Railers this season.
Jake Harnacke, a 2008 LCHS graduate and former starting quarterback for the Railers, has returned to the Lincoln program this season as an assistant on the offensive coaching staff after four years as a quarterback at Culver-Stockton College.
McDonald heaped praise on Harnacke's contributions thus far.
"We are very pleased to have him, especially to have two former quarterbacks as coaches (with offensive coordinator Davis Hodom)," said McDonald. "To have a guy that devoted a lot to Lincoln athletics as a three-sport athlete, and successful in all of those sports (is beneficial). He's committed to football very much.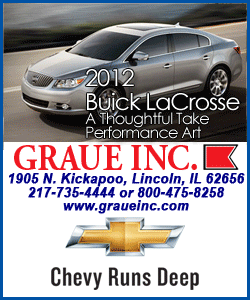 "He experienced college-level play. It was exciting to watch him play college football. It's exciting to have him back in Lincoln, wanting to be here and give back to the community."
Mainly working with quarterbacks, Harnacke's primary job during games is to signal in plays from the sideline. He also assists in play-calling.
It's been a role Harnacke has relished so far.
"I just wanted to stay in the game," said Harnacke of his start in coaching. "This was probably the easiest way to do it. Obviously, I'm familiar with the Lincoln program and the Lincoln coaches. I think they knew I was going to be dedicated to it. It was a good fit for me."
But Harnacke's biggest contribution is clearly his role as mentor for Austin Krusz, Lincoln's starting quarterback. A junior, Krusz came into the season with no varsity experience, making Harnacke's role all the more important.
"It's been good so far. He's done a great job. He has exceeded my expectations," said Harnacke. "I knew who he was coming into the season, but I didn't really know a lot about him. I think he's come a long way, just since two-a-days even, and I think that growth bodes well for next year even.
"It's very beneficial for him to have two quarterback coaches. Davis plays a big role also, because I'm still learning from Hodom, too, as a coach."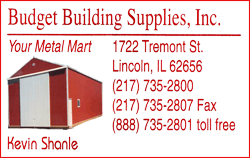 No time for Taylorville troubles
If there's a silver lining to taking on one of the state's best teams, perhaps it's that it will help wash away the taste of a bitter 36-0 loss to Taylorville a week ago, in a game where the Railers were expecting to compete far better.
It will be an especially important week for Krusz, who threw three interceptions in last week's loss after a season of limiting turnovers.
After each of Krusz's interceptions last week, Harnacke took a comforting tone with the quarterback on the sidelines.
Harnacke says he doesn't believe in raising his voice to get a point across.
"You have to have a short-term memory with (interceptions)," said Harnacke. "You have to let interceptions go. That stuff is going to happen. My job isn't to embarrass him or put him down. I've got to help him realize that we have to get back in the football game by going to the next play."
[By JUSTIN TIERNEY]
Justin Tierney's Railer football reports