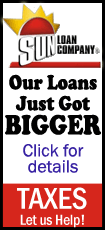 The first was the tremendous effort the community, the volunteers and leaders poured into the 2012 Lincoln Art & Balloon Festival. The festival seemed to be the biggest and best ever. People knocked themselves out. Things went smoothly. Everyone seemed to be so friendly. There was so much to see, so much to do. The crowds loved what they saw and what they participated in. And we don't know how they did it, but they even got the weather to cooperate pretty well also.
We cannot begin to offer enough praises for the effort!
The second thing was a result of the first. Lincoln Daily News went all out to cover the 2012 festival in scope and manner like we had never done before.
The reason we went all out was because Andi Hake and the Lincoln/Logan Chamber went all out. LDN delivered because Chris Graue went over the top and pulled together a superb event with the barbecue competitions.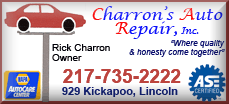 And, it was in appreciation for all those who gave their time all year in the planning process, and who continued to give during the event to make it a success. This included the Lincoln Park District, led by Roy Logan and Marcia Greenslate.
It took a multitude of volunteers, as well as efforts above and beyond call of duty by our police and streets departments, those who provided mass transportation, and so many others in preparation and during that weekend just to keep everything going smoothly throughout all the venues.
And, praises to all those unnamed individuals and groups, even if you simply made visitors feel welcomed.
The Art Fair in Latham Park brought many new artists with a fresh sense of creativity. Main Street Lincoln's Art of Wine and the Oasis' 100 craft and flea market vendors in Scully Park were bigger and better with more hours, more entertainment and more great food offered. The weekend was rounded out by a trip to the past with the annual 1800s Craft Fair at Postville Courthouse and Railsplitter Antique Car Show on the square.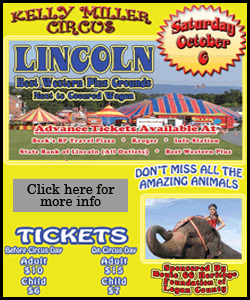 It all still seems amazing, that there was so much to do and see right here in our little town for a full weekend.
LDN took part in promoting the events long before they started. We wrote stories ahead of time to let the public know about what was coming up. We invited you and your neighbors to come and join us, and you did. We wrote stories about the experience as it happened, took thousands of pictures and published the best of those in the daily portion of Lincoln Daily News. LDN kept on taking pictures and writing stories because everyone seemed to be working so hard.
And then we compiled all the pictures and stories in an online magazine,"2012 Art and Balloon Festival."
The goal of any news organization has to be to reflect what goes on in the community. While our goal was to match the effort that went into making this festival one to remember, the huge bump in readership recorded at that time declares this year's event was highly successful.
We want to express our thanks and appreciation to everyone who put forth the outstanding effort and brought about these extraordinary results, giving our community a good name and a festival to be remembered.
[By JIM & JAN YOUNGQUIST, Lincoln Daily News]
Click here to respond to the editor about this article.