From the Lincoln Police Department
Beware of door-to-door handymen preying on seniors

Send a link to a friend
[October 06, 2012] The Lincoln Police Department has taken several complaints from senior citizens over the past several months regarding lawn care companies and tree trimming businesses that are not performing the amount of work they are being paid for. These complaints have involved large amounts of money, and the scamming companies appear to be targeting seniors.
The general nature of these complaints is that a single person or several people will knock on a door and ask the citizen if they need to have any type of lawn work or home repairs done. These individuals can be "pushy" and seem overwhelming to some people. The individuals then demand to paid in full before the work is completed, and if any work is done, the amount of work is not commensurate with the pay.

The police department would like to make the citizens of Lincoln and surrounding areas aware of this scam, which is a crime. The crime being committed is theft of labor or services.

The police department asks the citizens of Lincoln to use caution when individuals knock on their door wanting to do lawn care or tree trimming and demanding to be paid for the work before the work is performed.

Here are some simple steps to take and questions to ask when encountered by an individual or individuals wanting to perform lawn care, tree trimming or handyman work:
Did you call the person or business and ask for them to come to your house? If not, ask them for a business card. Do not let strangers into your home.

If the person arrived unannounced, then the person falls under the category of a door-to-door salesperson. Ask for identification or a business card. If they become pushy or you do not believe they will leave, call the police.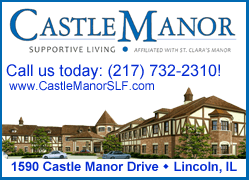 If you need lawn care done but are not sure who to hire, reach out to friends or family for recommendations of reputable lawn care businesses in the area. Search the yellow pages. Do not hire a business or individual without doing some homework first.

Ask these individuals for a copy of their insurance bonding and policy card covering their business. If they do not have insurance bonding, the Lincoln Police Department encourages citizens not to hire.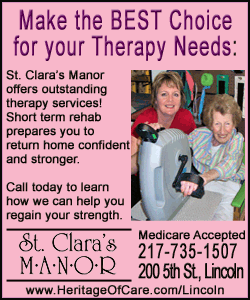 Never pay for services before the work is performed.

If you are not satisfied with the work that was performed, question the individual or business owner and refuse to pay for the unsatisfactory work.

Ask these individuals for references with telephone numbers and addresses before any work is to be performed, and call those references.

If these individuals make you feel uncomfortable, ask them to leave your property. If they keep on insisting, call the police immediately.

Do not sign any type of contract. A contract for private lawn care is not necessary.

Pay particular attention to the individual's equipment. A proud and reputable business owner keeps his or her equipment in good, clean working condition.
Cpl. Matt Vlahovich has been named as the senior services officer for the Lincoln Police Department. Vlahovich will investigate complaints of fraud against seniors. If you have any questions, contact him at 732-2151.
To find out if any complaints have been filed against a home repair company or to file a consumer complaint, consumers can call the Illinois attorney general's Consumer Fraud Hotline in Springfield at 1-800-243-0618 and 1-877-844-5461 TTY.
More information is available on the attorney general's website at http://www.illinoisattorneygeneral.gov/
consumers/homerepair_construction.html.
[Text from file received from the Lincoln Police Department]