Illinois to receive specialty crop grant funds
Funds will expand the availability of fresh, locally grown produce and strengthen state's farm economy

Send a link to a friend
[October 06, 2012] SPRINGFIELD -- The Illinois Department of Agriculture has been awarded nearly $634,000 through the United States Department of Agriculture's Specialty Crop Block Grant Program. The funds will be split between 12 projects that are intended to expand the availability of fresh, locally grown produce and strengthen the state's specialty crop industry.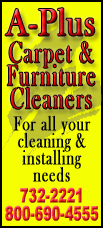 "I'd like to thank USDA for recognizing the importance of expanding access to nutritious, locally grown foods and providing us these funds," said Bob Flider, acting director of agriculture. "They will raise awareness about the abundance of fresh fruits and vegetables that are available here and help consumers make food choices that improve not only their health, but also the health of their local economy."

While best known for growing corn and soybeans, Illinois is the largest producer of pumpkins and horseradish in the nation and ranks among the top 10 states in the production of other specialty crops such as asparagus, cauliflower, green peas and lima beans. The state devotes more than 117,000 acres of farmland to growing specialty crops, which produces nearly $137 million in sales for Illinois farmers.

According to the Illinois Local Food, Farms and Jobs Council, if the state could increase the amount of money spent on Illinois-grown food to just 10 percent of the statewide total, it would generate more than $20 billion in new economic activity every year, create thousands of jobs in farming and the food industry, and revitalize both rural and urban communities.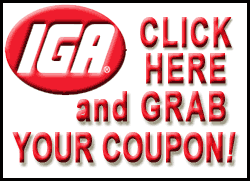 A list of the grant recipients and a brief description of their projects follows:
Partner with the University of Illinois at Urbana-Champaign to enhance the safety of locally grown produce by assessing the microbial profiles on produce from farmers markets and recommending handling practices that minimize the risk of microbial contamination.

Partner with The Land Connection to implement a social media campaign that uses blogs, Twitter, Facebook and other online interactions to educate consumers about Illinois specialty crop growers.

Partner with the CBS Community Partnerships division to provide a targeted multimedia campaign that focuses on the importance and availability of locally grown specialty crops.

Partner with the Illinois Stewardship Alliance to create a marketing campaign to promote local specialty crops to local restaurants and develop new resources for farms to better understand regulatory requirements.

Work with Illinois grocers and farmers markets to implement a marketing campaign for Illinois specialty crops through the "Illinois -- Where Fresh Is" buy-local program.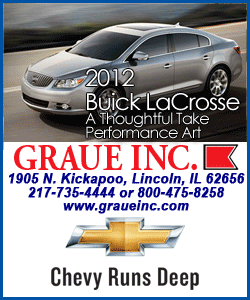 Partner with the Illinois Specialty Growers Association to conduct an educational conference that educates Illinois specialty crop growers about current food safety requirements. Matching funds will be used to cover expenditures for non-specialty crop commodities.

Partner with the Illinois Grape Growers and Vintners Association to teach best management practices to Illinois grape growers through hands-on and online continuing education opportunities.

Partner with Experimental Station to educate low-income urban residents how to grow, prepare and enjoy Illinois specialty crops by providing at-market, in-school, after-school and summer educational programming. Matching funds will be used to cover expenditures for non-specialty crop commodities.

Partner with the Gary Comer Youth Center to provide urban youth with additional education on the nutritional value of specialty crops and the opportunity to participate in urban agriculture through the development of a youth-managed rooftop farm.

Partner with the Ag in Progress Partnership to facilitate an educational program for FFA members that discusses the intricacies of honeybee biology and behavior to enhance the understanding of our most efficient pollinator.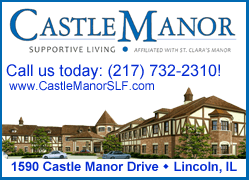 Partner with Illinois Agriculture in the Classroom to support the development of a new "Specialty Crops Ag Mag."

Partner with the Illinois Horseradish Growers Association to identify new, viable varieties that are whiter, larger in size and last longer than current varieties, without sacrificing flavor.
[Text from Illinois Department of Agriculture file received from the Illinois Office of Communication and Information]