Today's highlight in history:
On Oct. 8, 1871, the Great Chicago Fire erupted; fires also broke out in Peshtigo, Wis., and in several communities in Michigan.
On this date:
In 1869, the 14th president of the United States, Franklin Pierce (puhrs), died in Concord, N.H.
In 1918, U.S. Army Cpl. Alvin C. York led an attack that killed 25 German soldiers and captured 132 others in the Argonne Forest in France.
In 1934, Bruno Hauptmann was indicted by a grand jury in New Jersey for murder in the death of the son of Charles A. Lindbergh.
In 1944, "The Adventures of Ozzie and Harriet," starring Ozzie and Harriet Nelson, made its debut on CBS Radio.
In 1945, President Harry S. Truman announced that the secret of the atomic bomb would be shared only with Britain and Canada.
In 1956, Don Larsen pitched the only perfect game in a World Series to date as the New York Yankees beat the Brooklyn Dodgers in Game 5, 2-0.
In 1957, the Brooklyn Baseball Club announced it was accepting an offer to move the Dodgers from New York to Los Angeles.
In 1962, Chuck Hiller of the San Francisco Giants became the first National Leaguer to hit a World Series grand slam; the shot came in Game 4 against New York Yankees pitcher Marshall Bridges. (The final score of the game was Giants 7, Yankees 3.)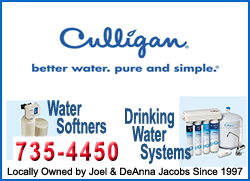 In 1967, former British Prime Minister Clement Attlee died in London at age 84.
In 1970, Soviet author Alexander Solzhenitsyn was named winner of the Nobel Prize for literature.
In 1982, all labor organizations in Poland, including Solidarity, were banned.
In 1992, former West German Chancellor Willy Brandt died in Unkel, Germany, at age 78.
Ten years ago: A federal judge approved President George W. Bush's request to reopen West Coast ports, ending a 10-day labor lockout that was costing the U.S. economy an estimated $1 to $2 billion a day. Two Kuwaiti gunmen attacked U.S. forces during war games on a Persian Gulf island, killing one Marine and wounding another before they were shot to death. Raymond Davis Jr. and Riccardo Giacconi of the U.S. and Masatoshi Koshiba of Japan won the Nobel Prize in physics.