'Lincoln's Ladder to the Presidency' author Guy Fraker to speak at Old State Capitol Oct. 16

Send a link to a friend
[October 09, 2012] SPRINGFIELD -- Lawyer and historian Guy C. Fraker of Bloomington will speak at the Old State Capitol on Oct. 16 at 6 p.m. about his new book, "Lincoln's Ladder to the Presidency: The Eighth Judicial Circuit." Former Gov. Jim Edgar will introduce the author. The event is free and open to the public.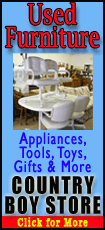 Throughout his 23-year legal career, Abraham Lincoln spent nearly as much time on the road as an attorney in the 8th Judicial Circuit as he did in his hometown of Springfield. Yet most historians gloss over this time and instead have Lincoln emerge fully formed as a skillful politician in 1858. In his book, Fraker examines Lincoln's professional and personal home away from home and demonstrates how the 8th Judicial Circuit and its people propelled Lincoln to the presidency.

Each spring and fall, Lincoln traveled to as many as 14 county seats in the judicial circuit to appear in consecutive court sessions over a 10- to 12-week period. Fraker describes the people and counties that Lincoln encountered, discusses key cases Lincoln handled, and introduces the important friends he made, friends who eventually formed the team that executed Lincoln's nomination strategy at the Chicago Republican Convention in 1860 and won him the presidential nomination. "Lincoln's Ladder to the Presidency" provides a fresh perspective on Lincoln, deepening our understanding of the roots of his political influence and acumen.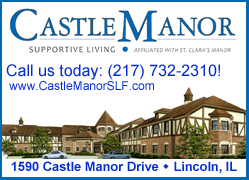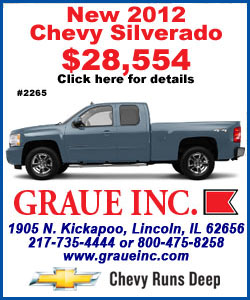 Guy C. Fraker, an attorney in Bloomington, has written extensively and lectures frequently about the 8th Judicial Circuit. He was a consultant on the award-winning PBS documentary "Lincoln, Prelude to the Presidency" and co-curated "Prologue to the Presidency: Abraham Lincoln on the Illinois Eighth Judicial Circuit," an exhibit on display at the David Davis Mansion State Historic site in Bloomington. He also served as an adviser to the national Abraham Lincoln Bicentennial Commission. A graduate of the University of Illinois College of Law, he is a past president of the McLean County Bar Association.
The Old State Capitol State Historic Site, administered by the Illinois Historic Preservation Agency, is open from 9 a.m. to 5 p.m. Tuesday through Saturday. During the 1840s and 1850s, the Old State Capitol was the scene of debate over issues that led the nation to war in 1861. During the Civil War, the Statehouse was the center of the state's efforts at wartime mobilization. The building also provided space for local events aiding the needs of local residents as well as soldier relief efforts.
[Text from file received from the Illinois Historic Preservation Agency]