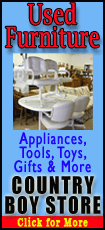 Today's highlight in history:
On Oct. 11, 1962, Pope John XXIII convened the first session of the Roman Catholic Church's Second Vatican Council, also known as "Vatican 2."
On this date:
In 1779, Polish nobleman Casimir Pulaski, fighting for American independence, died two days after being wounded during the Revolutionary War Battle of Savannah, Ga.
In 1811, the first steam-powered ferryboat, the Juliana (built by John Stevens), was put into operation between New York City and Hoboken, N.J.
In 1862, during the Civil War, Confederate forces led by Gen. J.E.B. Stuart looted the town of Chambersburg, Pa.
In 1890, the Daughters of the American Revolution was founded in Washington, D.C.
In 1910, Theodore Roosevelt became the first former U.S. president to fly in an airplane during a visit to St. Louis, Mo.
In 1932, the first American political telecast took place as the Democratic National Committee sponsored a program from a CBS television studio in New York.
In 1942, the World War II Battle of Cape Esperance began in the Solomon Islands, resulting in an American victory over the Japanese.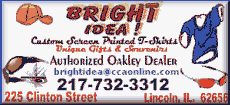 In 1958, the lunar probe Pioneer 1 was launched; it failed to go as far out as planned, fell back to Earth, and burned up in the atmosphere.
In 1968, Apollo 7, the first manned Apollo mission, was launched with astronauts Wally Schirra, Donn Fulton Eisele and R. Walter Cunningham aboard. The government of Panama was overthrown in a military coup.
In 1984, space shuttle Challenger astronaut Kathryn Sullivan became the first American woman to walk in space.
In 1986, President Ronald Reagan and Soviet leader Mikhail S. Gorbachev opened two days of talks concerning arms control and human rights in Reykjavik, Iceland.
In 1992, in the first of three presidential debates, three candidates faced off against each other in St. Louis, Mo. -- President George H.W. Bush, Arkansas Gov. Bill Clinton and businessman Ross Perot.
Ten years ago: The Senate joined the House in approving, 77-23, use of America's military might against Iraq. Former President Jimmy Carter won the Nobel Peace Prize. A man was shot to death at a gas station near Fredericksburg, Va., in the latest slaying by the Washington-area sniper. A chain reaction crash on a foggy interstate near Cedar Grove, Wis., killed ten people and injured 40 others. A teenager set off a homemade bomb inside a crowded mall in Vantaa, Finland, killing himself and six others.