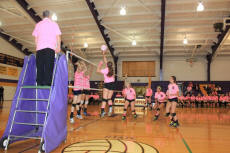 Cady Lowery gets off the ground to surprise the Storm with an easy tip over the net.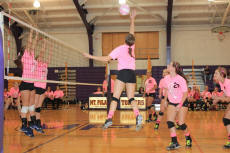 Jessica Awe doing what she loves to do.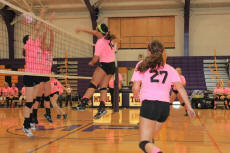 Rachel Durchholz with one of her many kills on the evening.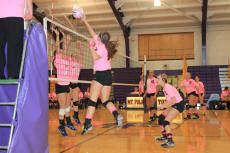 Let's do this again. Another easy tip by Cady Lowery.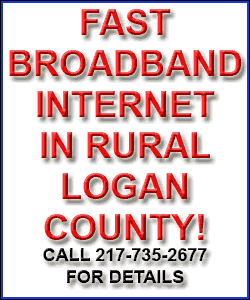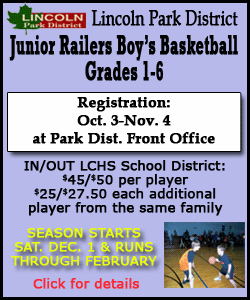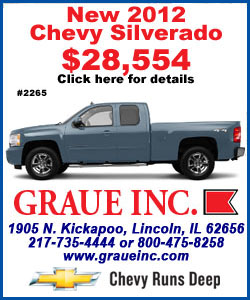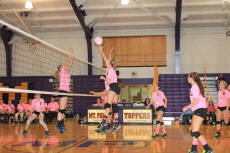 Getting in on the tip action is Allie Hickey helping the Lady Toppers earn the final point of the evening.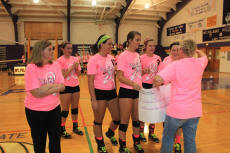 Completely shocked is Mount Pulaski's Debbie Knoelder, as members of the Lady Toppers present her with a check. Coach Donna Dulle, who loves being involved in this effort, proudly looks on.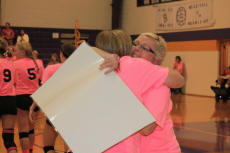 Debbie Knoelder gives the coach a thank-you hug for her involvement in Volley for the Cure.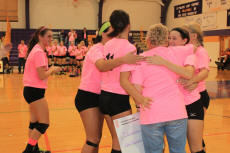 Knoelder, who had no idea she was going to be presented a check this evening, gets a group hug from the Lady Topper seniors.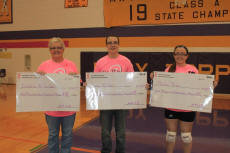 Debbie Knoelder of Mount Pulaski and Cory Miller and Paula Rizer of Sangamon Valley were touched by the generosity of all the local communities involved. Rizer could not be in attendance, so a Sangamon Valley player accepted on her behalf.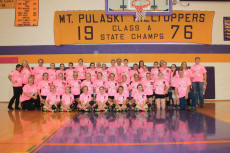 Players and coaches from both Mount Pulaski and Sangamon Valley, as well as referees and volunteer staff, all pose together for one big group picture. Not pictured, sadly, is Volley for the Cure coordinator Sue Reeter, who was busy and couldn't be found.