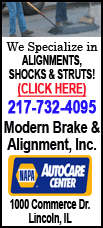 The finance committee was presented with two plans for the 2013 budget as the meeting began. According to committee chairman Chuck Ruben, the difference between the two plans, referred to as Plan A and Plan B, is "if the bonds would happen."

"For budgeting purposes, we've decided if there would be a petition filed against them so they would have to go to referendum, we would more than likely have to go with the Plan B budget," Ruben said.
The bonds in question would be sold by First Midstate. These bonds would be sold in order to pay for the entire criminal cases line item in the 2013 budget. Plan A includes these bonds.


There will be a public hearing at 6:30 p.m. Thursday to inform people of the bonds in question. Both budget plans will then be discussed at the board of whole meeting at 7.


Oct. 25 will mark the end of a petition period. Before that date, if enough people sign a petition -- 7.5 percent, or 1,453 registered voters -- and present it to the county, the bonds could not be passed without a referendum, should the board wish to pursue the option further.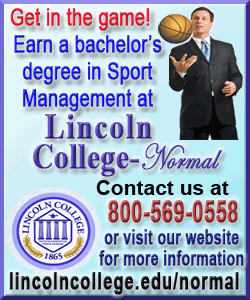 However, the board would not have to put the bond issue on the ballot. The board could still adopt budget Plan A, but without a criminal cases line item, leaving it a million dollars in deficit.

According to Sally Litterly, county clerk, a petition has been taken out. There is a period of time following a signed petition in which other registered voters could voice an objection. Litterly was unsure how much time that would entail.

A concern that Ruben wanted to address was the misconception that the county will be paying for these bonds by increasing taxes.
"This particular bond has to be paid for with existing money, unless the county defaults big-time," said Ruben.
Furthermore, the bonding company examined the past four years' worth of county tax audits to ensure that the county would be likely to pay off the debt.

"This is not a tax referendum. This is just the county borrowing money," said Ruben.
There is, however, another factor that complicates matters: time. "We need to put a budget on display for 30 days and then pass it after that 30-day period," said Ruben.
His idea is to discuss Plan A at Thursday's board of whole meeting, display it after Tuesday's reconvened meeting and then pass it in November.

"By the 30th of November, we have to have a budget," he said.

Jonathan Wright of the state's attorney's office offered his legal expertise on the matter, saying that should there be enough petition signatures, the county can still change the budget to Plan B while on display, before it is passed. After the budget is passed by the board, then it cannot be changed in such a manner.

Jan Schumacher commented, saying that the purpose of the 30-day display is to see if there is public input. "The mechanism is set up to allow for that," said Schumacher.

The second potential budget was created in case the bonds would not be approved in time, if at all. Plan B would also not contain a contingency fund for future criminal cases.

The downside of Plan B is that in order to pay for the criminal cases line item, the finance committee would have to transfer $600,000 from other places in the budget.
Currently the Logan County Department of Public Health is funded partially through tax levies. The department's annual funding amounts to $332,847. Under Plan B, that amount would be cut to a mere $10,000. Other tough hits would come to the ambulance service, which now receives $127,890; senior citizens, currently $68,208; and Cooperative Extension, $89,964. These three programs would be cut to $3,000 each.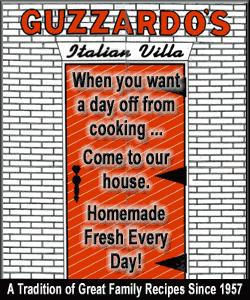 "I think a lot of people have the opinion that county is mainly property taxes. Property taxes are only 18 percent of the county's budget," said Ruben, who also pointed out that this figure would represent the percentage of the budget under Plan A, which would include the bonds. "Plan B changes it considerably if we pull those levies back into the county."
Ruben also said that if the county didn't need the money they are looking at for criminal cases, it could be returned to these programs.

"If Plan B goes into effect, we just have to be ready," said Terry Carlton.

Mark Hilliard, administrator of the health department, said he would like to see the word spread a little more as to how Plan B would affect the county financially. "Perhaps it would hold off the objections if people were a little more informed," he said.
Wright brought a suggestion forward to the finance committee in an effort to reduce the cost of the criminal cases line item. As part of the figures that are being estimated, $150,000 would be used for prosecution.

"Like every other line item in that category, it was budgeted with an eye towards worst-case scenario," said Wright. "As we draw near to the next fiscal year -- and I've done my best to put pencil to paper and project as well as anybody can -- I think it's a realistic worst-case scenario to scale that down to $75,000."

Ruben said in response that he would like to see the finance committee leave in the $150,000. If, at the six-month juncture, it looks like there will be excess left over, the county can still move the remaining funds to other areas.

Both plans prepared by the finance committee have a 2 percent increase figured in under the payroll line item for nonunion employees.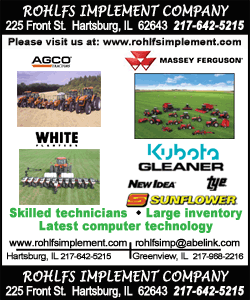 Litterly pointed out that the 2 percent raise specifically applies to that line item. It is distributed by officeholders in charge of payroll in their respective organizations. It is not a straight 2 percent raise to all nonunion employees.

"We have to be careful when we say that," she said. "Someone will come up and say, 'I see we're all getting a 2 percent raise.'"

Ruben said he does not want to take away the manager's abilities to manage their own payroll. "You could have an employee that deserves a 4 percent raise, and you could have an employee that doesn't deserve any. That should be the person that is in charge of the employees decision," he said.

Carlton said the money put into that line item could be used as a bonus for nonunion employees as well, and not just as a raise.

"I think the intent of the board is to see that those who deserve raises are getting them," added Schumacher.

Committee members present were Chuck Ruben, chairman; Dave Hepler; Bob Farmer; Jan Schumacher; Terry Carlton; and Rick Aylesworth. Guests included Vicki Dugan, county treasurer; Mary Kelley, circuit clerk; Sally Litterly, county clerk; Sally Gosda; Mark Hilliard from the health department; and Jonathan Wright.
[By DEREK HURLEY]