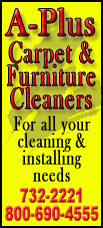 A complaint released Wednesday by a federal district court in Boston details email exchanges between executives at Bain Capital, Blackstone Group LP, and other private equity giants. It's part of a long-running lawsuit charging the firms with rigging bids for 19 buyouts during the wave of blockbuster deals before the financial crisis.
The plaintiffs in the class-action case are former shareholders in the companies bought by the private equity firms. Their lawsuit names nine of the largest private equity firms along with Goldman Sachs Group Inc. and JPMorgan Chase & Co. as defendants.
The plaintiffs say the firms colluded in some of the largest private-equity deals made between 2003 and 2007, such as buyouts for Neiman Marcus, Toys "R" Us and the hospital chain HCA, among others. They argue that the firms joined together to suppress competition and lower prices.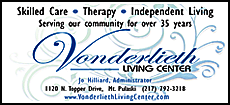 Blackstone spokesman Peter Rose described the complaint as far-fetched and a "fabrication." Rose said the plaintiffs have imagined a conspiracy "involving hundreds of investment professionals, 11 firms and 27 transactions" lasting years. The emails, Rose said, are "wrenched out of context."
One example cited by the plaintiffs is the $17.5 billion deal for Freescale Semiconductor in 2006. A group of firms led by Blackstone and another led by KKR were pursuing Freescale. The complaint alleges that Blackstone brought the firm TPG into its group to "mitigate the risk of competition."
Blackstone offered to pay $38 a share for Freescale on Sept. 10. The same day, KKR's group sent a note to Freescale mentioning a price of $40 to $42 per share. At the same time, KKR was also in the running to buy the hospital chain HCA. The plaintiffs say KKR had asked other private equity firms to back off from making a bid.