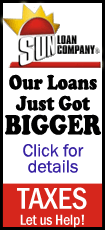 Barclays analyst Kannan Venkateshwar said the Times Co.'s recent sales of some assets have helped improve its balance sheet, while its online pay wall has generated enough new subscription revenue to offset declining print ad sales.
THE SPARK: Venkateshwar upgraded the rating on the company to "Overweight" from "Equal Weight" and raised the price target on the stock to $11 from $9.
Sales of assets, such as its About.com business for $290 million and Indeed.com for $100 million, will raise its cash level to around $935 million, Venkateshwar estimated. The company is also on pace to generate $117 million cash from core operations this fiscal year and has no near-term debt maturities to worry about.

That increases the possibility of a dividend to shareholders in the first quarter of 2013, the analyst said.
The company is also gaining digital subscribers thanks to its policy of requiring a paid subscription after 10 free article views per month. The Times is also gaining Sunday print subscribers. Gains in both areas should compensate for a decline in print ad revenues, the analyst said.
THE BIG PICTURE: The New York Times and other newspaper publishers have been buffeted by falling print ad revenue as marketers seek less expensive forms of advertising online. The Times has attempted to stave off those declines by selling some of its non-core assets and charging for online access to its stories.