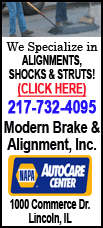 The activist investor said Thursday that he will make a tender offer worth $32.50 per share in cash, a 21 percent premium over Oshkosh's latest closing price.
Icahn had sought seats on the board unsuccessfully last year. He said management has taken a passive attitude toward the company's future and wants it to be more active. He said he already owns about a 10 percent stake in the company.
Oshkosh asked its shareholders to take no action on the offer until the board reviews it. The company said its board will advise shareholders of its position within 10 business days.
The company, based in Oshkosh, Wis., makes fire and emergency vehicles, commercial equipment like cement mixers and natural gas tankers, military vehicles like tactical and assault trucks, and access products including scissor lifts, towing equipment, and aerial work platforms. It reported $6.13 billion in revenue in the first nine months of its current fiscal year.