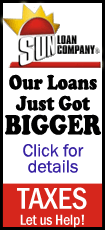 The company, Limitless, said on Thursday that with the debt restructuring deal signed, it will soon shift its ownership to the Dubai government rather than remain part of state conglomerate Dubai World.
Limitless was originally supposed to repay the debt in March 2010.
The company operates properties near Dubai's Jebel Ali port and is working on projects in Saudi Arabia, Russia and Vietnam. Its plans for an ambitious, 75 kilometer- (47 mile-) canal in Dubai are on hold.
Limitless' parent Dubai World signed a deal to restructure $25 billion last year. Limitless was excluded from that process.