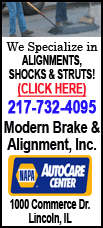 The deficit grew 4.1 percent to $44.2 billion in August, the biggest gap since May, the Commerce Department said Thursday.
Exports dropped 1 percent to $181.3 billion. Demand for American-made cars and farm goods declined.
Imports edged down a slight 0.1 percent to $225.5 billion. Purchases of foreign-made autos, aircraft and heavy machinery fell. The cost of oil imports rose sharply.
A wider trade deficit acts as a drag on growth. It typically means the U.S. is earning less on overseas sales of American-produced goods while spending more on foreign products.
Trade contributed to the tepid 1.3 percent annual growth rate in the April-June quarter. But Steven Wood, chief economist at Insight Economics, predicts that trade will not help economic growth in the July-September quarter and that the weaker exports could actually detract from it.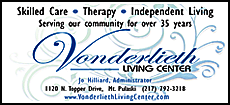 Most economists don't expect the economy to grow much more than 2 percent for the rest of the year.
The trade deficit is running at an annual rate of $561.6 billion, up slightly from last year's $559.9 billion imbalance.
American manufacturers have been hampered by slumping economies in Europe, China and other key export markets. Many European countries are recession. The region accounts for about one-fifth of U.S. exports.
For August, the deficit with China dipped 2.3 percent to $28.7 billion. U.S. exports edged up modestly, while imports from China fell. For the year, the U.S. deficit is on track to surpass last year's record, the highest ever recorded with a single country.
The widening trade gap with China has heightened trade tensions between the two countries. And it has become a flash point in the presidential race. GOP challenger Mitt Romney has promised a tougher approach than President Barack Obama with trade practices that he says are giving China unfair advantages.