In the morning, a government report of fewer jobless claims carried the market higher. The Dow Jones industrial average rose as much as 83 points, shrugging off a widening U.S. trade deficit, higher unemployment in Greece and a ratings cut for Spain.
By late afternoon, the rally sputtered, and the Dow wavered between small gains and losses. It closed slightly down, along with the Nasdaq composite index, while the Standard & Poor's 500 eked out the tiniest gain.
Traders, it seemed, were so used to bad news that Thursday's developments didn't really push them one way or the other.
"There's not a lot to move the market today," said Erik Davidson, deputy chief investment officer of Wells Fargo Private Bank in San Francisco. "Everyone's talking about baseball."
Joe Costigan, director of equity research at Bryn Mawr Trust Company in Pennsylvania, described Thursday as "a reasonable day."
"What we're seeing is more of a wave," he said, "not a tide."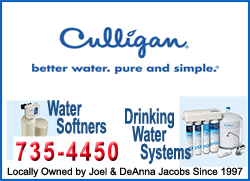 The Dow finished down 18.58 points to 13,326.39. The S&P 500 inched up 0.28 point to 1,432.84. The Nasdaq fell 2.37 points to 3,049.41.
The Labor Department said that weekly applications for unemployment aid fell to their lowest level since February 2008, before the financial crisis, and when the unemployment rate was much lower -- 4.9 percent, compared with today's 7.8 percent.
Citi analysts upgraded U.S. stocks to the equivalent of buy. The analysts, led by Hasan Tevfik and Robert Buckland, argued that stocks are relatively cheap and that central banks seem likely to take more steps to try to boost the economy.
Still, their report wasn't all cheery, and neither were most of the other economic developments Thursday. "Profits are slowing around the world," the Citi analysts wrote, "and (earnings-per-share) expectations need to be cut further, in our view."