Now, after more than 20 years as a regular "Today" viewer, Wurtzel tunes to CBS most mornings.
Multiply such defections and you have the chief reason for television's changing fortunes in morning news, where ABC's "Good Morning America" has ended NBC's epic 17-year winning streak on "Today." ABC is growing -- "GMA" has 110,000 more viewers each day this year than last -- but not as much as NBC is slipping (437,000 viewers a day since last year).
Wurtzel, 57, left last spring because of "Today" co-host Ann Curry.
"Ann's interview style was like chalk on a board to me," she said. "She leaned toward her interviewee and whispered her questions like someone had died. The more serious the interview, the quieter she got. When she replaced Meredith (Vieira), I tried to adjust and accept, but she just didn't work for me. Katie (Couric) and Meredith were relatable, empathetic and funny. Ann just seemed out of place."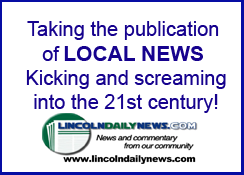 Executives at NBC were quietly reaching the same conclusion and moved to replace Curry with Savannah Guthrie.
Then came June 28, 2012, Curry's last day as co-host. She cried in bewilderment at her perceived failure at losing the job she had sought for years, as her uncomfortable co-workers and a nation looked on.
Suddenly, a problem for NBC became a BIG problem. Even people who didn't particularly like Curry loathed the way she was dispatched. Except for two weeks during the Olympics, "Today" hasn't sniffed first place in the ratings since. During the first six months of 2012, "Today" averaged just under 5.2 million viewers each weekday. Since July 2, the audience has dropped to 4.59 million, according to Nielsen, the company that measures TV audiences. Without the two weeks of the London Olympics, the average is 4.3 million. That's a stunning drop, even accounting for typical lower viewership in the summer.
An informal survey of three dozen viewers who have left or are considering leaving "Today" turned up various explanations, including a feeling that the show had leaned too far in the direction of lighter, pop culture fare. The Curry dismissal was clearly a tipping point, however.
William Runge, a manager at an educational cable network who lives in suburban Winston-Salem, N.C., likened the treatment of Curry to "a public flogging."
"The PR machine at NBC spent an enormous amount of time and effort convincing me that the 'Today' show team was actually part of my family, 'America's First Family," said Runge, 46, citing the show's advertising slogan. "Guess what? They were right. These did feel like family members. So this is how you are going to treat a member of your family?
"You can debate for hours whether Ms. Curry was right for the role," he said. "That's not the point. She was doing her job and was barely 11 months into it when they canned her in the most humiliating way possible."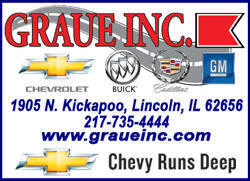 The move was "heart-wrenching," said Isabelle Langelier, a 40-year-old manager at a drug company from Montreal. "It made me feel sick for her. And it made me turn the channel, probably permanently."
"While I thought Ann Curry's interviews were a little hokey at times, she is clearly the most genuine person in TV news," said Sarah Rosenthal, 53, a graduate student and mother of three from West Chester, Pa. "After her unceremonious dumping, I turned it off. I have nothing against Savannah, and adore Natalie Morales, but there is just a different tone to the show."
Even worse for NBC, a significant number of viewers appear to blame co-host Matt Lauer for the move. The network has consistently denied tabloid reports that Lauer was unhappy with Curry. "Today" Executive Producer Jim Bell said late last month that Lauer was being treated unfairly. Firing Curry was Bell's decision, he said.
Some awkward public moments haven't helped. When Curry reappeared on "Today" during the London Olympics to introduce a story she had done, Lauer twice remarked that it was good to see her again. Curry didn't return the sentiment to the man she worked with for 15 years.
Two years ago, Lauer's positive "Q" score was 23 -- meaning 23 percent of people who knew him considered Lauer one of their favorite broadcasters, according to Marketing Evaluations Inc., a company that measures public sentiment toward well-known personalities. Now his positive score is 14. At the same time, "Good Morning America" co-host Robin Roberts' positive "Q" score jumped from 20 to 27.