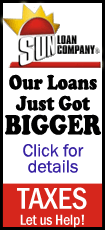 Here his animals prance on a sunny outdoor terrace well above the commotion of buses and vendors below, and only rarely use the building's winding staircase.
Billal is fed the family's dinner leftovers, and Ndiaye jokes that his wife is jealous of his sheep. The family even forgoes potential rental income by leaving the upper level of their building unfinished.
"I could rent this place out for 250,000 francs ($500) a month, but I prefer to keep Billal and my sheep here," says Ndiaye, 60, sporting a royal blue boubou as he strokes the head of the sheep he hopes will become a reality television star.
In a West African nation where sheep are given names and kept inside homes as companion animals, the most popular television show is "Khar Bii," or literally, "This Sheep," in the local Wolof language.
It's an American Idol-style nationwide search for Senegal's most perfect specimen. Now in its fourth season, the show airs several times a week in the months leading up to Eid al-Adha, or Tabaski, as it's known here.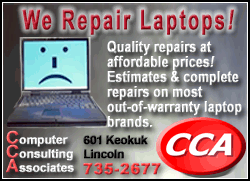 The feast of sacrifice is when Muslims around the world slaughter animals in remembrance of Abraham's near-sacrifice of his son.
In Senegal, the sheep's ties to the important religious holiday have made them a part of many urban families in this predominantly Muslim country of 12.8 million people. Still, every family that can sacrifices a ram at Tabaski, when an estimated 712,000 sheep will be purchased for slaughter. Some 240,000 of those are in the Dakar region alone, where supermarkets are already offering scratch tickets for a chance to win a free Tabaski sheep.
"The Senegalese are really into their sheep," says Fadilou Keita, 28, who lives with six of them by night at his Dakar home. The financial analyst carries his iPad in one hand and sticks his other in the mouth of Aziz to drag him toward the weigh-in scale. "This is my passion."
The finalists from each region of the country now face off later this month for a chance to win 2,000,000 francs ($4,000) and the extra prestige to their future breeding credentials, said veterinarian Dr. Mamadou Ba, a consultant for one of the program's sponsors.
The TV show's Facebook page has nearly 9,000 fans. The sheer volume of entries and its loyal viewership are testaments to just how much the Senegalese love their sheep.
As the country has urbanized, many have kept alive the tradition of sheep raising. It's not unusual to see them grazing in an urban traffic circle or seeking shade near cars at a taxi rank.

The TV show "Khar Bii" follows a team of judges as they make house calls to scope out potential candidates for regional finals. Trekking down sandy side streets and up on to rooftops, the crews set off in search of an animal with both size and composure.
In one Dakar neighborhood, the "Khar Bii" team ducks under lines of clothes drying in a courtyard reeking of urine until the ram named Cherif is brought out of his pen.
A staffer with a face mask uses a rectal thermometer to be sure the animal is healthy enough for the competition. It takes a total of four people to keep Cherif still while they measure him in length.
The finalists from home visits then square off at regional finals, where one doting owner even brought a special umbrella to protect his sheep Dogo from the blazing sun overhead.