Songwriters Hall gave The Associated Press a list of nominees in advance of the official announcement, set for Oct. 16. The gala takes place June 13 at the New York Marriott Marquis.
Also nominated are Fleetwood Mac's Stevie Nicks, Lindsey Buckingham and Christine McVie, former Eurythmics bandmates Annie Lennox and Dave Stewart, Jeff Lynne, Steve Winwood, Aeromsith's Steven Tyler and Joe Perry, Bobby Womack and Foreigner's Lou Gramm and Mick Jones, who said in an interview that he's excited to be highlighted as a songwriter.
"It means a lot that those songs have been recognized, and maybe, hopefully a little part of history," Jones said of the band's hits, which include "I Want to Know What Love Is" and "Waiting for a Girl Like You."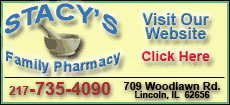 Non-performing songwriters up for nomination include "Chain of Fools" songwriter Don Covay, country music songwriter Bobby Braddock and Holly Knight, who co-wrote Pat Benatar's "Love Is a Battlefield" and Tina Turner's "Better Be Good to Me."