Wilson answered Mike Love's recent explanation in The Los Angeles Times with a response in the newspaper Tuesday. Love says he was simply trying to clear up confusion about post-50th anniversary dates when he issued the news release, but many -- including band members Wilson, Al Jardine and David Marks -- took the release as news of a firing.
"As far as I know I can't be fired -- that wouldn't be cool," Wilson wrote in the Times. "The negativity surrounding all the comments bummed me out. What's confusing is that by Mike not wanting or letting Al, David and me tour with the band, it sort of feels like we're being fired."
The dueling newspaper notes are the latest turn in what's been an off-and-on again relationship for decades. Wilson and Love are cousins and founding members of the Rock and Roll Hall of Fame band that helped crystalize the California sound of the 1960s. Wilson stopped touring regularly in 1964, notes Love, who has led a version of the band on the road for the last 13 years.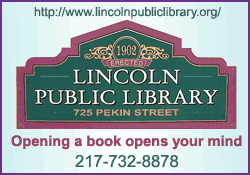 As the 50th anniversary of the Beach Boys' founding approached, Wilson and Love agreed to perform with the band's surviving early members for a new album and tour. Wilson, the creative force behind many of the band's iconic hits, said everything exceeded his expectations.
"Mike kept saying throughout the tour `The whole is greater than the sum of its parts,' and both Al and I agree, which made us all think that he wanted to continue," Wilson wrote. "We originally started out with 50 shows, but the success and the demand kept growing and we obliged. No one knew in the beginning that this was going to be so rewarding and popular with our fans. Once we got cooking we were all stoked!"