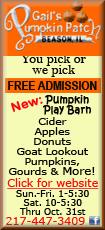 "The Wizard of Oz" (1939): A great film any way you slice it! The songs are great for kids and the characters really capture the imagination of young and old alike. An excellent performance by everyone, but especially Toto (my favorite).
"The Terror of Tiny Town" (1938): A classic Western acted entirely by small performers and Shetland ponies. This is one of my favorites.
"Matilda" (1996): My daughters love this film (a Roald Dahl story directed by Danny DeVito) and we watch it at least once a week.
"Mary Poppins" (1964): Despite some very bad British accenting, Dick Van Dyke still can't fail next to Julie Andrews and some wonderful supporting actors in this classic.