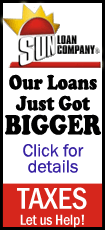 With just 25 days to go in Campaign 2012 and throngs of people already voting, Obama and Romney will try to answer two questions that their running mates posed to the tens of millions of Americans who watched Thursday's hard-fought, 90-minute debate.
"Who do you trust?" Biden asked.
"Wouldn't it be nice to have a job-creator in the White House?" asked Ryan.
Biden, eager to make up for the president's lackluster performance in his first debate with Romney, played the aggressor throughout. And the president gave his running mate a quick thumbs up for delivering with the energy and feeling that he did not.
"His passion for making sure that the economy grows for the middle class came through so I'm really proud of him," Obama said after watching the debate aboard Air Force One on the way home after a day of campaigning in battleground Florida.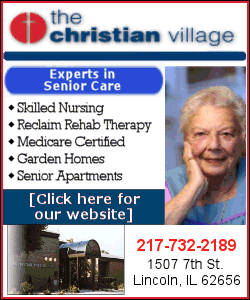 Ryan came back at the vice president with harsh talking points, a flurry of statistics and a sharp economic warning: In another Obama term, he said, "Watch out, middle class, the tax bill's coming to you."
Romney, who watched the debate at the end of a campaign day in North Carolina, got on the phone to Ryan immediately afterward to congratulate his running mate.
Now attention shifts to the two remaining debates between Obama and Romney: Tuesday's "town hall" style faceoff in Hempstead, N.Y., and a final showdown, over foreign policy, on Oct. 22 in Boca Raton, Fla.
And the campaigns get right back into the thick of it on Friday, looking for ways large and small to shift more voters their direction in the small number of states whose electoral votes are still up for grabs: Colorado, Florida, Iowa, Ohio, New Hampshire, Nevada, North Carolina, Virginia and Wisconsin.
Look for Romney in Virginia and then linking up with Ryan in Ohio. Biden and wife Jill will woo young voters at the University of Wisconsin-La Crosse. Obama will spend a rare day in Washington, preparing for the next two debates and taking campaign contest winners out to eat.
With so little time left in the countdown to Nov. 6, "every day, every hour counts," said Rahm Emanuel, the Chicago mayor who served as Obama's first White House chief of staff. "Everything counts."
The president has set aside a serious chunk of time for preparation after being faulted for underestimating the importance of his first debate with Romney. He'll be hunkered down in Williamsburg, Va., from Saturday until Tuesday rehearsing, with Sen. John Kerry, D-Mass, acting as a proxy for Romney.
Romney's return to Ohio this weekend signals the importance of a state seen by both sides as the decisive to the whole election. Obama holds the edge there.

Obama had to hope that Biden's solid showing on Thursday was enough to shift a campaign dynamic that has had the momentum moving Romney's way since the first debate. Romney, for his part, had to hope that Ryan's performance would keep up the good karma for the GOP.
The running mates clearly sensed that the stakes were higher than usual for their faceoff, and both played hardball throughout, frequently interrupting one another and challenging one another's assertions.
On television's split screens, Biden's body language -- a montage of pained smiles, winces, head shakes and eye rolls -- often screamed incredulity when Ryan was speaking.
"I know you're under a lot of duress to make up for lost ground," Ryan shot back at Biden at one point, "but I think people would be better served if we don't keep interrupting each other."
In one of the night's lighter moments, Ryan helpfully provided a translation of one of Biden's putdowns.
"This is a bunch of stuff," Biden said of Ryan's dismissive characterization of the president's Iran policy.