The shooting of Malala Yousufzai on Tuesday as she was coming home from school set off an international outcry.
Maj. Gen. Asim Saleem Bajwa said she is being kept unconscious and on a ventilator, and doctors will decide when to take her off.
"Her blood pressure is normal. Heartbeat is normal, and thanks to God, her condition is satisfactory," Bajwa said.
Bajwa said the bullet entered her head and went into her neck toward her spine, but it was too soon to say whether she had any significant head injury.
Yousufzai is widely respected for her role in promoting girls' education in the Swat Valley, where she lives, and the rest of Pakistan. A Taliban gunman shot and wounded her and two other girls Tuesday, sparking widespread condemnation. There has been an outpouring of praise for her bravery from Pakistani and international leaders.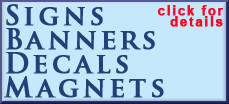 The school she attended in Mingora, owned and operated by her father, reopened Friday. The atmosphere was grim as children and teachers tried to come to terms with what happened to their star pupil.
"We have decided to open the school after two days to overcome the fear among our students that gripped them due to the attack. The number of students is low today. We have not resumed regular teaching activity, but held an assembly to pray for Malala and the other two injured girls," said one of the teachers, Zafar Ali Khan.
Police had been deployed around the school, but even so, many students stayed away.