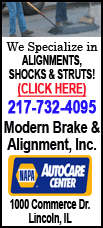 Such requests are at odds with Ryan's public persona as a small-government advocate and tea party favorite who has pledged to tighten Washington's belt.
The Associated Press reviewed 8,900 pages of correspondence between Ryan's congressional office and more than 70 executive branch agencies that it obtained under the U.S. Freedom of Information Act. They showed that for 12 years as a member of Congress, Ryan has sought from the federal government money and benefits that in some cases represent the kinds of largess and specific programs he is now campaigning against.
As Mitt Romney's running mate, Ryan calls those kinds of handouts big-government overreaching. He tells crowds he supports smaller government and rails against what he calls Obama's wasteful spending, including the president's $800 billion stimulus program.
"The stimulus was a case of political patronage, corporate welfare and cronyism at their worst," Ryan said during his acceptance speech at the Republican National Convention. "You, the working men and women of this country, were cut out of the deal."
And during Thursday's vice presidential debate, Ryan said the stimulus amounted to "$90 billion in green pork to campaign contributors and special-interest groups."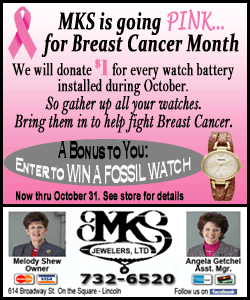 But Ryan's constituents benefited from stimulus spending and other government-assistance programs, according to AP's review. Ryan once told federal regulators that cutting a stimulus grant for a town in his district at the 11th hour would be "economically devastating."
Much of Ryan's correspondence is similar to other lawmakers performing constituent duties, describing problems that residents have reported. They include requests such as assisting a family missing airline baggage and helping a man who didn't receive a pancake maker he had ordered.
But in other correspondence, Ryan explicitly supports programs and encourages federal agencies to take actions. He supported in his congressional letters some Wisconsin farms' share of an $11.8 million loan guarantee, but later criticized other loan guarantees, such as the $535 million loan that went to now-defunct solar panel maker Solyndra. He asked transportation officials for a grant for green technology and alternative fuels, although his proposed budget as House budget chairman called loans for electric car development "corporate welfare."
He's also supported federal money to help a Kenosha, Wis., community center cover health care costs of low-income families under Obama's health care reform law -- the very program he and Romney say they will repeal if they win the White House.
Ryan spokesman Brendan Buck said AP's findings represented a member of Congress helping people in his district. "Part of being a congressman is vouching for constituents and helping them navigate the federal bureaucracy when asked," he said.
Among the ways Ryan went to bat for his constituents, as detailed in his correspondence:
A Kenosha, Wis., community center's grant proposal under the Food Stamps Access Research program, to educate families about the nutritional benefits of food stamps. Ryan said in a 2002 letter the program would increase the enrollment of eligible individuals in the program by providing laptop computers to pre-screen applicants. Ryan's budget proposed cutting food stamps by $134 billion over 10 years, although his spokesman said he "has always made clear we need a strong safety net."