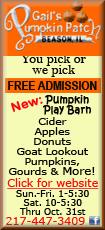 Ryan and Vice President Joe Biden are arguing over whether there's any difference between them on how to deal with Syrian President Bashar Assad.
Ryan is accusing Biden and President Barack Obama of outsourcing U.S. foreign policy to the United Nations. He says Obama gave Russia veto power, and that the longer the conflict has continued, the more groups like al-Qaida will flood into Syria.
Biden says the last thing the U.S. needs is another Mideast ground war and that if Ryan and Mitt Romney want to put U.S. troops in Syria, they should say so. He says Romney talks a lot about Obama's strategy being unsuccessful, but can't say what he would do differently.