Her performance was a clear contrast to PBS' Jim Lehrer's work in last week's debate between President Obama and Mitt Romney. Lehrer let the presidential candidates talk almost freely, while Raddatz sought to be more specific and keep things under control.
Raddatz, a foreign policy correspondent at ABC News since 1999, was moderating her first vice presidential or presidential debate.
She stopped one exchange on the economy just at the point Vice President Joe Biden and GOP candidate Paul Ryan had descended into bickering.
"I want to move on to Medicare and entitlements," she said. "I think we've gone over this quite enough."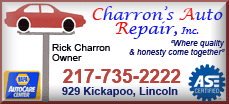 She twice pressed Ryan for proposals when the congressman said a Romney administration would work to close tax loopholes that benefit the wealthy. "No specifics again," she said when the Republican did not lay out an agenda.
"Can you guarantee this math will add up?" she asked.
Later, Raddatz drew Biden's ire during a discussion on the war in Afghanistan by asking him whether the Taliban is taking advantage of the Obama administration's timeline for ending the war. She also questioned whether U.S. troops were being pulled out for political or military reasons.
Twitter was alight with praise for Raddatz, including some suggestions that she run for vice president.
"Martha Raddatz is no joke," tweeted CNN anchor Don Lemon. "Following up and in charge."
But some Republicans suggested Raddatz was being too quick to cut off Ryan and allowing Biden to interrupt the Republican.
"Martha Raddatz is the worst moderator ever," Fox News Channel host Sean Hannity tweeted. "Maybe next time Paul Ryan should invite her to his wedding."