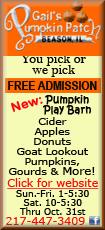 "I now hope that he can regain his freedom very soon," Mo Yan told reporters at a news conference a day after he was awarded the prize. "If (Liu) can be freed in a good health sooner, then he can study his politics and his social system."
Mo's statement on Liu, in response to a reporter's question, came amid criticism by human rights activists who say Mo compromises his artistic and intellectual independence by being a party member and vice president of the official writers association.
The call for Liu's release came just after the party's propaganda chief, Li Changchun, issued congratulations to Mo, saying the award "reflects the prosperity and progress of Chinese literature, as well as the increasing influence of China."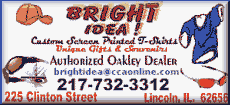 News of Mo's historic win was plastered across newspaper front pages Friday.
The nationalist tabloid Global Times praised Mo's award as a sign of Western acceptance of mainstream Chinese culture. As one of China's most popular writers, Mo represents a rising China in both the economic and cultural spheres, the paper said in an editorial.
"The Chinese mainstream cannot be refused by the West for long," it said.
The response was a stark contrast to two years ago when the Nobel Peace Prize was awarded to Liu, who was sentenced to 11 years in prison in 2009 for co-authoring a bold call for ending single-party rule and enacting democratic reforms titled Charter 08.
The Chinese government rejected that honor, calling it a desecration of the Nobel tradition, and chilled relations with Norway, where the prize is awarded but whose government has no say in whom it goes to. China's rulers forbid opposition parties and maintain strict control over all media.
On Friday, Paris-based advocacy group Reporters of Borders released a video showing the silhouette of a lone woman identified as Liu's wife, Liu Xia, smoking by a window at night in the apartment where she has been under virtual house arrest since October 2010.
The group did not say how it obtained the footage but said it was difficult and indicative of Liu Xia's imposed isolation and the near impossibility of approaching her.
"Smoking a cigarette at her window is one of the few freedoms left to her," said the group, which demanded the release of both Liu Xia and her husband.
Chinese officials have refused to discuss Liu Xia's condition, despite the lack of a legal justification for her confinement.