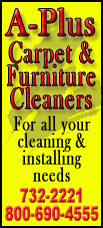 The sentencing Friday in Hammond is Mark Weinberger's second attempt at a plea deal. U.S. District Judge Philip Simon rejected a plea deal in April 2011 that called for a four-year prison sentence, saying he was not confident it took into account the scope of Weinberger's crimes.
Weinberger once ran a nose and sinus clinic in Merrillville, where prosecutors say he billed insurers and patients for procedures he didn't perform. He was arrested on a mountain in Italy in December 2009, more than five years after he disappeared during a vacation.
The new deal sets a binding limit of 10 years in prison for Weinberger, but he's hoping to be sentenced to time served. Some of his former patients, however, don't think 10 years is enough time.
Bill Boyer, of Gary, who won a $300,000 medical malpractice lawsuit against Weinberger, said he wrote a letter to Simon saying he thinks Weinberger should be sentenced to 10 to 20 years. Boyer said he is appalled that Weinberger would ask for a sentence of time served after the pain he put people through.
"I still spend $1,000 a month on medication for what he did to me," said Boyer, who said he has not received any money from Weinberger because the case is tied up in appeal. "If he does get released for time done, I'll lose all faith in anything in the American justice system."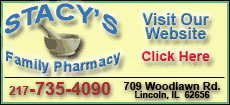 Weinberger defense attorney Visvaldis Kupsis wrote in a sentencing memorandum filed Monday that he U.S. Department of Probation recommended Weinberger be sentenced to between 30 and 37 months in prison and that his client has served nearly 34 months in prison. Kupsis wrote that Weinberger deserves credit for five months of good time because he volunteers as a cook and GED tutor at the Metropolitan Correctional Center in Chicago and started a yoga program for inmates. Kupsis wrote that means Weinberger has effectively served 39 months in prison.
"This is a substantial amount of incarceration, particularly in a case of an individual who has no criminal history and has never had the benefit of probation or less drastic means of punishment to correct his actions," Kupsis wrote.
He also wrote the government has determined Weinberger has submitted $318,000 in false billings, of which he was paid $108,332.