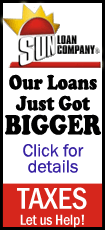 "We know that we are not out of the woods yet," Dr. J. Todd Weber of the Centers for Disease Control and Prevention said as the death toll reached 14.
Of the 170 people sickened in the outbreak, all but one have a rare fungal form of meningitis after receiving suspect steroid shots for back pain, the CDC said. The other case is an ankle infection discovered in Michigan; steroid shots also can be given to treat aching knees, shoulders or other joints.
Fungus has been found in at least 50 vials of an injectable steroid medication made at a specialty compounding pharmacy in Massachusetts, investigators said. Health authorities haven't yet said how they think the medication was contaminated, but they have ruled out other suspects -- other products used in administering the shots -- and the focus continues to be on that pharmacy, the New England Compounding Center.
Compounding pharmacies traditionally supply products that aren't commercially available, unlike the steroid at issue in the outbreak. And Dr. Madeleine Biondolillo of the Massachusetts Department of Public Health said it appears the company violated state law governing those pharmacies, which aren't supposed to do large-scale production like a drug manufacturer. Instead, they're supposed to produce medication for patient-specific prescriptions, she said.
"This organization chose to apparently violate the licensing requirements under which they were allowed to operate," she told reporters Thursday.
Company officials weren't immediately available to comment Thursday but earlier this week declined comment except to say they were cooperating with the investigation.
Idaho becomes the 11th state to report at least one illness. The others are Florida, Indiana, Maryland, Michigan, Minnesota, New Jersey, North Carolina, Ohio, Tennessee and Virginia.
Last month, after illnesses began coming to light, the company recalled three lots of the steroid medicine -- known as preservative-free methylprednisolone acetate- that were made in May, June and August. The recall involved about 17,700 single-dose vials of the steroid sent to clinics in 23 states.
It's not known if all or just some of the vials were contaminated, or how many doses were administered for back pain or for other reasons. Those given joint injections are not believed to be at risk for fungal meningitis, which is an inflammation of the lining of the brain and spinal cord. A back injection would put any contaminant in more direct contact with that lining.