The cash-strapped U.S. Postal Service said Thursday that it will raise postage rates on Jan. 27, including a 1-cent increase in the cost of first-class mail to 46 cents.
It also will introduce a new global "forever" stamp, allowing customers to mail first-class letters anywhere in the world for one set price of $1.10. Currently, the prices vary depending on the international destination, with letters to Canada and Mexico costing 85 cents.
Under the law, the post office cannot raise stamp prices more than the rate of inflation, or 2.6 percent, unless it gets special permission. The post office, which expects to lose a record $15 billion this year, has asked Congress to give it new authority to raise prices by 5 cents, but lawmakers have failed to act.
The mail agency also will increase rates on its shipping services, such as priority mail, by an average of 4 percent.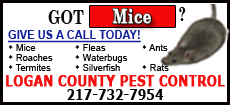 The post office, which is struggling with debt and low cash flow, said the rate hikes were partly aimed at bringing in new revenue while maintaining its pricing advantage in the shipping business. Private companies such as UPS and FedEx, which offer similar shipping services, regularly adjust their prices.
The post office lost $5.1 billion in fiscal 2011, mostly due to a 5.8 percent decline in revenue for first-class mail. Financial results are expected to be even worse when final figures for fiscal 2012 are released next month. Earlier this year, it was forced to default on two payments due to the Treasury totaling $11.1 billion for future retiree health benefits because it lacked sufficient cash reserves.
While the Postal Service has said it will continue seeking ways to cut costs, Postmaster General Patrick Donahoe has made clear that the agency has little left it can do to bring in significant new revenue. After months of congressional delay, he said it's now up to lawmakers to pass a postal fix when they return to Washington after the November elections.
The latest rate increase, for instance, will make only a small dent in the Postal Service's losses, caused by the economic downturn, movement of mail to the Internet and a congressional requirement that the mail agency fund future retiree medical benefits years in advance. Earlier this year, the mail agency floated a proposal to Congress aimed at increasing stamp prices to 50 cents as a way to generate $1 billion in new revenue.