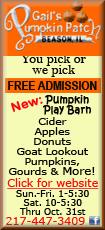 1. EUROPEAN UNION WINS NOBEL PEACE PRIZE
In the midst of its greatest crisis since its beginnings in the 1950s, the committee cited the EU's record on peace, democracy and human rights.
2. WHERE THE CANDIDATES ARE TODAY
After last night's spirited vice presidential debate, all four candidates hit the road -- from Richmond, Va., to La Crosse, Wis. -- to amplify their messages.
3 RYAN ASKED FOR FEDERAL HELP AS HE CHAMPIONED CUTS
AP's Jack Gillum reports that the vice presidential candidate asked for federal programs as he pushed for smaller government with Romney.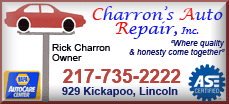 4. U.S. AFFIRMS IRANIAN CYBERATTACK
A former U.S. government official says the computer-based assaults against oil and gas companies in the Persian Gulf were in retaliation for U.S. sanctions against the country.
5. CDC LOCATES MOST PEOPLE AT RISK IN MENINGITIS OUTBREAK
But federal officials warn that patients will need to watch for symptoms of the deadly infection for months.
6. SEASIDE COMMUNITY BRACES FOR JOHNS REPORT
Police in Kennebunk, Maine, are expected to release the names of men who frequented a prostitute who allegedly ran her business out of her Zumba fitness studio, but lawyers are trying to block the move.