A little less than two years ago, the Washington Nationals showered Werth with millions, persuading him to come show them how to win. On Thursday night, with one swing of his black bat, Werth delivered a game-ending homer to extend his club's surprising season and wipe away whatever disappointments marred his days in D.C.
Werth led off the bottom of the ninth inning with a 13-pitch at-bat against reliever Lance Lynn that ended with the ball landing beyond the wall in left field, giving the Nationals a tense 2-1 victory over the defending World Series champion St. Louis Cardinals and forcing a deciding Game 5 in their NL division series.
"That's the way that game should have ended: Jayson Werth hitting a home run," Nationals manager Davey Johnson said. "He has not hit that many this year. ... Unbelievable. Great effort on his part."
The best-of-five series will end Friday night in Washington, with the winner advancing to face the San Francisco Giants in the NL championship series. The starters will provide a rematch of Game 1, which Washington won, with Gio Gonzalez on the mound for the NL East champion Nationals, and Adam Wainwright for the wild-card Cardinals.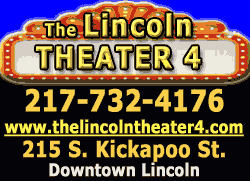 "It's what you play all season for, and what you work out all winter for, and what you get to spring training early for," Werth said. "We have a chance tomorrow to take that next step. I know my teammates will be ready. And the city will, too."
The homer was Werth's first of the series, the 14th of his postseason career. He won the 2008 World Series and a string of division titles with the Philadelphia Phillies, then moved to Washington before last season as a free agent on a $126 million, seven-year contract that stunned much of baseball.
He managed to hit only five homers and 31 RBIs in 2012, missing 75 games because of a broken left wrist. Last year, his first in Washington, Werth hit only .232 with 58 RBIs, and there was grumbling about his worth.
That vanished at dusk Thursday, when Werth circled the bases, raising his right index finger in a "No. 1" gesture, while the announced attendance of 44,392 roared, and the other Nationals raced out of their dugout to greet him.
"I'm just happy that these fans got to see it, because obviously he had a rough year last year, and he got hurt this year, and I don't think the fans realize how good of a player Jason is," Nationals third baseman Ryan Zimmerman said. "For him to have a moment like this in front of the home fans, and in front of this atmosphere, I couldn't be happier for him. He deserves it."
Werth's arrival certainly coincided with a quick turnaround: The Nationals lost 100 games in 2008 and 2009, but led the majors with 98 wins this year.
"When I signed here, my first day here, I went to a Capitals game, a hockey game, (and) the place was packed. Somebody said, `Just a few short years ago, this place was empty.' So I knew that a winning ballclub would bring the fans," Werth said, "and here we are, two years later, and they're showing up and it's awesome."
Werth's shot provided a sudden end to a classic postseason contest filled with tremendous pitching. Each team managed only three hits.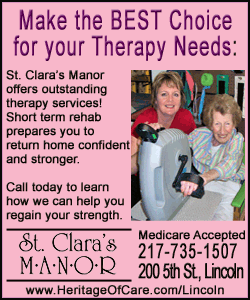 Lynn, usually a starter for St. Louis but a reliever in these playoffs, was making his third appearance of this series.
"Heater. He beat me," Lynn said, then paused before continuing. "I've had success this series with him, and, you know, everyone in the stadium knew what I was throwing there."
Especially Werth.
"It was just a matter of time," Lynn added. "I was challenging him, and he was up for it."
The righty was the Cardinals' third pitcher -- facing only one batter -- and manager Mike Matheny was asked afterward why he didn't use closer Jason Motte.
"If we were at home, it would have been a very easy decision to bring in Motte," Matheny said, explaining that if he used up his closer and St. Louis went ahead later in the game, a reliever not used to getting a save would have needed to try.
"Had a lot of confidence in Lance. He came in throwing the ball well," Matheny added. "Werth just put together a very good at-bat."