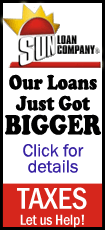 Given his chance Thursday to do just that, he was gone in the fifth inning.
Buster Posey's grand slam capped San Francisco's six-run burst against Latos, propelling the San Francisco past the Reds 6-4 Thursday in the clinching Game 5 of their best-of-five NL division series.
"I'm not making excuses," Latos said. "This game's 100 percent on me."
Ahead 2-0 in the series, the NL Central champion Reds lost the final three games at home. Cincinnati won 97 games during the regular season and took two more in the playoffs at San Francisco, but that 100th victory proved to be elusive.
Acquired in the offseason from San Diego for pitcher Edinson Volquez and three former high draft picks, Latos matched his career high in wins while going 14-4 this year. He then turned in four innings of one-run relief in Cincinnati's 5-2 win at San Francisco in Game 1 after ace Johnny Cueto was injured in the first inning.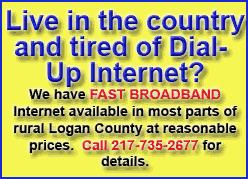 The duel between Latos and Matt Cain in the final game was scoreless when the Giants erupted for all of their runs in the fifth. Latos was charged with each of them.
Gregor Blanco led off with a single and scored on Brandon Crawford's triple into the right-field corner. One out later, Crawford scored when drawn-in rookie shortstop Zack Cozart couldn't handle Angel Pagan's chopper behind the mound for an error.
Marco Scutaro walked, and Pablo Sandoval singled to load the bases, setting up Posey's 434-foot slam off the facade of the second deck, right above Latos's name on a narrow scoreboard.
The hit left the Reds in a hole that was nearly impossible to climb out of, Reds first baseman Joey Votto said.
"Buster Posey's swing was a series-changer," said Votto, who had two hits. "That made it very difficult to come back. You know they're going to throw the kitchen sink at us."
That was it for Latos, who gave up seven hits and six runs -- five earned -- with one walk and four strikeouts. Latos seemed to be distracted by a couple of calls he didn't get from plate umpire Tom Hallion while walking Scutaro, but that wasn't the pitcher's only problem, manager Dusty Baker said
"What kind of got the inning going was -- I don't know if it was a ball or strike call that he lost on Marco Scutaro," Baker said. "Then, after that, they started finding holes. That was a big hit that (Sandoval) got barely inside the shortstop. Then he had two strikes big time on a dangerous hitter who he had gotten out in Buster Posey. Plus, Buster's hit into 19 double plays, and we were hoping to get another double play at that time, but the pitch wasn't where he wanted it to be, and it wasn't a double-play pitch."