He remembers taking the handoff and bursting for three yards before Redskins safety DeJon Gomes collapsed Peterson's left knee on a tackle and he crumpled to the FedEx Field turf.
Even before the MRI exam, Peterson had a feeling his ACL, and his season, were gone.
"I kind of knew," Peterson said Thursday. "I felt three pops and just the way may leg bent, I knew it was messed up pretty bad."
Less than 10 months later, the Vikings are returning to the same field. And remarkably, Peterson will be right there with them ready to go at it again. The star running back was in the lineup on opening day and has been getting stronger every week to help the Vikings jump out to a surprising 4-1 start.
The next step in his impressive recovery comes Sunday, when he returns to the site of the devastating injury.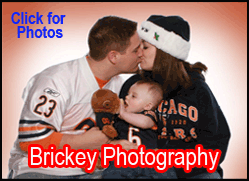 "I guess you could say that because each week I've been taking a step to improving, just feeling stronger and more explosive," said Peterson, who ranks seventh in the league with 420 yards rushing. "As a team, we're doing the same things, getting better and improving. It's going to be good for us as a team to go out and continue to move forward and take those steps."
Even though he has made it all the way back, Peterson still hasn't watched the full game tape of that day against the Redskins. And he's only seen the replay of that fateful play a handful of times, and not intentionally.
"It's not something I Googled or something," Peterson said. "I've run across it a couple times. I don't like seeing it."
By the time Peterson was on the cart and headed for the tunnel, he was already thinking about making it back in time for the next season. And the rest of the Vikings were on their way to a 3-13 finish.
Peterson's optimism was met with a skeptical eye, but the determined runner threw himself into a rehab program that allowed him to return for the 2012 opener. Glimpses of the old Peterson have steadily started to reappear over the last few weeks, including runs of 34 and 22 yards in a win over the Titans last weekend.
Even offensive coordinator Bill Musgrave admitted that he didn't think Peterson could get back to this level this soon.
"Definitely not," Musgrave said. "Just amazing. It's amazing the progress he's made and how hard he's worked."