The 81-year-old Boston native had worked for ESPN since 1986 and was the sports information director at his alma mater, the University of Pittsburgh, from 1956 to 1966. The school announced Thursday that Cook had died in his sleep.
Cook was a diabetic and his health had been failing recently, as he made mention in his most recent blog post at http://www.bean-cook.com/.
"Sorry to say that health issues hit me at the worst time -- start of College Football Season," he wrote in a post dated Oct. 1. "Everything except recovery takes a back-burner now. I won't say I'll be back to the blog by a certain date, as some businesses might "promise," but I do hope to return soon. Thanks for your support and encouragement. Enjoy the season! -- Beano"
Born Carroll H. Cook, he grew up in Pittsburgh before graduating from the university in 1954, and was known for his love of the college game and, in particular, championing the cause of northeastern teams including Penn State and Pitt before either school was a nationally known power.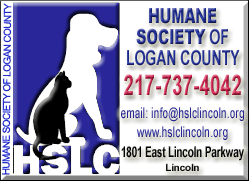 "Beano Cook was an American original. His passion, depth and breadth of knowledge, and humor were unique," ESPN host Chris Fowler said. "He was an invaluable early mentor to me and friend. His imprint can still be seen on GameDay each week."
Cook, like many in the business, fell in love with simply being around the competition. With a career that took him so many places, it was hard not to get wrapped up in it.
"Getting to know the athletes really provided me with my fondest memories," Cook once said. "That was the most fun."
He said his favorites from his time working at Pitt were Mike Ditka, who went on to become a Pro Football Hall of Famer, and basketball star Don Hennon.
"He was special," Ditka said in a statement. "We became really good friends the years I was in school at Pitt. I don't know that anybody loved that job and loved Pitt more than he did."
His wealth of knowledge about college football and memory for details made him an irresistible storyteller, as well a passionate pundit.
He wasn't always right, but he wasn't afraid to make bold pronouncements, such as when he predicted Notre Dame freshman quarterback Ron Powlus would win at least two Heisman trophies. Powlus never even won one, but Cook's prediction made him famous forever.