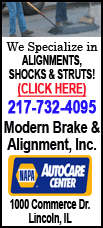 Rob Bironas kicked his fourth field goal, a 40-yarder as time expired, and the Titans beat the Steelers 26-23 on Thursday night to snap a two-game skid.
Matt Hasselbeck threw a 5-yard touchdown pass to Kenny Britt with 4:19 left to tie it at 23, and the Titans (2-4) snapped a three-game losing streak against the Steelers. More importantly, the team that had given up more points than any other team in the NFL held its first opponent below 30 points this season.
"It's only one win, we know that," Titans coach Mike Munchak said. "But it's a great win for us at this point in the season when we needed a win to show people what we're all about."
Pittsburgh (2-3) lost its third straight road game this season and the fifth in six games dating to last season despite Ben Roethlisberger throwing for 363 yards and becoming the Steelers' career passing leader.
"We're not doing enough things to finish games in hostile environments," Pittsburgh coach Mike Tomlin said. "That's just the reality right now. Hopefully, it's just right now. We didn't do the job tonight. We defeated ourselves in some areas. We'll go back to work. Needless to say it's disappointing. We tip our caps to those guys."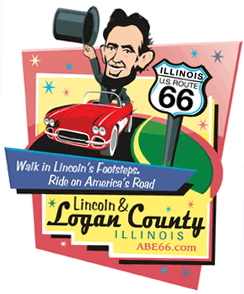 Roethlisberger drove the Steelers into position to take the lead after the Titans tied it. Shaun Suisham, who already had connected from 29, 28 and 52 yards, had his 54-yard attempt fall short of the crossbar with 49 seconds left. Tomlin said Suisham hit the 52-yarder pretty good so he decided to give his kicker the chance to win a second straight game.
"I take full responsibility for the miss," Tomlin said.
Chris Johnson ran for 91 yards on 19 carries, and Hasselbeck finished with 290 yards passing.
"It feels good to win against a good opponent," said Hasselbeck, who started his second straight game in place of injured Jake Locker. "It feels good to win a close game."
The Steelers were up 20-16 when Lawrence Timmons picked off Hasselbeck's pass, but they had to settle for Suisham's third field goal after moving the ball only 14 yards. That field goal put Pittsburgh up 23-16, and the NFL's fifth-ranked defense couldn't make that stand up.
Johnson, who has been criticized mercilessly for his struggles running the ball, kicked off Tennessee's next drive with a 12-yard run. The Titans drove 80 yards before Hasselbeck found Britt to tie it. Britt had dropped a would-be TD the play before and bobbled the TD catch too.
After the Titans stopped Pittsburgh, Hasselbeck drove them 33 yards with the big play a 25-yard pass to tight end Jared Cook on a night his mother, Yulinda, was honored as a breast cancer survivor. The Titans gave the ball to Johnson to run down the clock, then sent out Bironas for the field goal.
Tomlin tried to ice Bironas with a timeout. Bironas waited it out, and then kicked the ball through to give the Titans a rare chance to celebrate this season.
"It's kind of like Kevin Costner in 'For the Love of the Game,' where he clears the mechanism," Bironas said. "You go out there, and you're in the zone."