Now, after playing past midnight to even things, the Orioles will get a chance to finally overtake the Yankees in a winner-take-all Game 5 Friday. The teams have already split 22 games this year, and it all comes down this: a matchup for a spot in the AL championship series against Detroit.
"We just kept telling ourselves, this is not the last night of the season," Hardy said.
Game 1 winner CC Sabathia was set to pitch the deciding game for the Yankees against Jason Hammel.
With the innings and hours piling up, the Orioles were 0 for 8 with runners in scoring position until Hardy doubled off David Phelps with one out to score Manny Machado, who had doubled.
"There hasn't been a whole lot of opportunities to score runs," Hardy said, "so when there are those opportunities, I think we're trying a little bit too hard."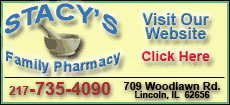 Phelps had relieved in the 12th after Joba Chamberlain was hit by a flying broken bat, forcing him to leave with a bruised right elbow.
Jim Johnson returned from allowing Raul Ibanez's pinch-hit homer in the ninth inning Wednesday to earn his second save in the series with a perfect 13th.
"I don't take for granted at any time what these guys are accomplishing so far," Orioles manager Buck Showalter said. "They know that. I have so much respect for our guys."
Hours after learning Joe Girardi had kept quiet that his father died last Saturday, the Yankees couldn't rally late. This time, Girardi called upon Eric Chavez to pinch hit for slumping Alex Rodriguez. He lined out to third base to end it.
Baltimore's win pushed all four division series to five games for the first time since the round began in 1995.
The Orioles have been pursuing the Yankees all season, cutting a 10-game deficit in July to zero in early September. Baltimore and New York were tied 10 times atop the East in the final month but the Yankees never completely relinquished the lead and wrapped up the division on the final night of the regular season.
Baltimore advanced to the division series with a win over the West champion Texas Rangers in the wild-card playoff.
"You know, we played an elimination game last week to start our postseason. It's like a Game 7," reliever Darren O'Day said. "I think we all got as much playoff experience as we need, especially considering how many times we've played them this year. And tonight was an elimination game and tomorrow will be another one"
After dropping Game 1, the Orioles rebounded with another one-run win in a season in which they had the best record in the majors in such games at 29-9. But they lost in stunning fashion in 12 innings Wednesday night, when Ibanez homered twice in his two at-bats after pinch-hitting for Rodriguez.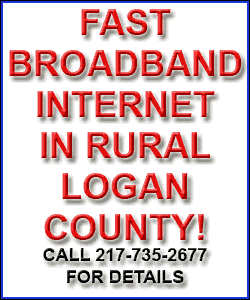 Didn't affect these late-inning savants.
They came right back Thursday for their first win in extras against the Yankees this year. They also lost twice to New York in extra innings in the regular season before going on a run of 16 straight wins after the ninth inning.
It wasn't easy, though. Nate McLouth homered off Phil Hughes to start the fifth, but Baltimore wasted three shots with a runner on third base in the first four innings. They struggled against New York's bullpen.
McLouth also made a leaping catch against the left-field wall to save a run.