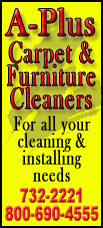 "That was the best part of the whole night," second baseman Cliff Pennington said. "It went from, 'Man, the season is over' and the down of that to being able to walk out there and just see them one last time and kind of soak that in. That lifted you back up a little bit."
They needed that lift after the way Justin Verlander shut them down for nine brilliant innings.
The A's struck out 11 times and managed just four hits against last year's AL Cy Young winner and MVP and were unable to complete an improbable comeback in the AL division series, losing Game 5 to the Detroit Tigers 6-0 on Thursday night.
Oakland overcame losses in the first two games of the best-of-five series and a two-run deficit in the ninth inning of Game 4 to force the decisive game against the Tigers. But Verlander proved to be too tough on this night.
"When Verlander gets on a roll like he was today, especially once he gets into his rhythm, you get into the middle innings and he's rolling along pretty good, it's tough to stop him," manager Bob Melvin said. "It's like a locomotive going at a high speed. He was tough to deal with. Unfortunately he had really good stuff tonight and carried it all the way through tonight."
In what looked as if it could be a good omen for the A's, the previous four pitchers to start a winner-take-all postseason game the season after winning the Cy Young award all ended up on the losing side.
But Verlander was sharp from the start, allowing just three baserunners in the first seven innings. The two hits and one walk all came with two outs as the A's never really threatened Verlander.
Yoenis Cespedes was stranded after his double in the first, Brandon Moss was out trying to advance on a pitch in the dirt following his walk in the second and Derek Norris struck out swinging on a 98 mph fastball after Moss' two-out single in the fifth.
"He's always tough," outfielder Coco Crisp said. "You go out there and you battle him the best that you can. Today he had some of his best stuff of the year."