Blues and roots music duo at Dickson Mounds Museum

Send a link to a friend
[October 11, 2012] LEWISTOWN -- Joe Filisko and Eric Noden, a blues and roots music duo, will appear at Dickson Mounds Museum on Oct. 20 as part of the Hickory Ridge Concert Series. The performance begins at 7:30 p.m.
Describing their performances, with Filisko playing harmonica and Noden on guitar and vocals, their website says:

"The blues and roots music duo -- Joe Filisko and Eric Noden make an unforgettable impression. Their jaw-dropping virtuosity enables them to create more layers of sound and feeling than most full bands can summon, and both are high-energy, ultra-rhythmic performers. The collective result -- in both their live shows and their recordings -- are charged, dramatic performances that are simultaneously powerful and sophisticatedly subtle."

The bio page on their website includes the following:

"Joe Filisko is a master of all the classic blues harmonica styles. As Dennis Gruenling of Blues Review says, "Joe Filisko could be the best prewar blues harmonica stylist in the world today." … Filisko is not only an accomplished performer, but a skilled harmonica craftsman as well. His highly prized work and expertise has earned him the rare honor of having his name on one of Hohner's instruments -- the just-released specialty harmonica, the Thunderbird."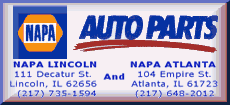 "Eric Noden is a master bluesman in his own right. Deeply rooted in the music of 20's & 30's blues pioneers, Eric Noden's percussive guitar work, timeless songwriting and well-traveled blues vocals have earned the respect of audiences, critics, and musicians worldwide. … Eric Noden sings, shouts and stomps while conjuring old spirits from the strings of his acoustic guitar. Varying his approach from song to song, Noden draws from a deep well of American music that fuels his high energy performances. His right hand thumb often lays down a driving bass figure that weaves around intricate melodic parts played with his fingers."
--from http://www.rootsduo.com/bio/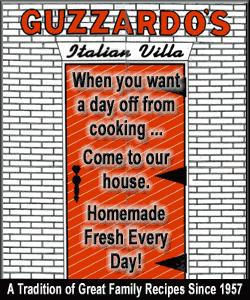 The Hickory Ridge Concert Series is hosted by singer-songwriter Chris Vallillo. Concerts are scheduled for the third Saturday of every month at Dickson Mounds Museum and begin at 7:30 p.m. The museum lobby opens at 6:30 p.m. Coffee, drinks and a variety of desserts are available during intermission.
There is an admission charge of $5 per adult and $3 for children under 12. Sitting is limited to the first 150 people.
The Illinois State Museum -- Dickson Mounds is located between Lewistown and Havana, off Illinois Routes 78 and 97. The museum is open free to the public from 8:30 a.m. to 5 p.m. every day. Tours and special programs are available for groups with reservations.
For more information, call 309-547-3721 or TTY 217-782-9175, or visit the museum's website at www.experiencedicksonmounds.com. On Facebook, like "Illinois State Museum -- Dickson Mounds" on Facebook.
[Text from file received from Dickson Mounds Museum]