2012 marks the 20th year for the Musical Offering for World Hunger. Linda Storm and Tim Searby developed the idea for a "musical offering" in the early years of Harvest of Talents at Lincoln Christian Church for musicians to have a way to share their talents in helping to feed hungry people around the world.

Throughout the years the musical offering has included music from the masters to Broadway, and this year is no exception. The concert will include organ, piano, vocal solos and duets, choir, handbells and the H.O.T. vocal ensemble.

A freewill offering will be taken, and all proceeds will be given to Harvest of Talents to feed hungry and hurting people all over the world.

Participants this year are Linda Storm, Tim Searby, Gail King, Kay Dobson, Laurin Hill, Dinelle Frankland, Darrin Akin, Paula Landess, Deb Parker, LaVerne Tesh, Paula Knopp, Donnie Parker, Bev Kurka, Jennifer Ramsey, Barry King, Bob Kurka, Cheryl Baker, Rich Knopp, Mike Vernon, Lorna Searby, Randy Storm, Brenda Maddox, Julie King, Brandon Davis, Lincoln Christian Church Sanctuary Choir, John Stein, Zach Ramsey, Lincoln Christian Church Bell Choir and Jeremy Goeckner.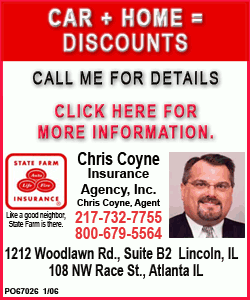 Immediately following the concert, the ministry team for Harvest of Talents for World Hunger will host a punch and homemade cookie reception in celebration of the 20th anniversary. Everyone attending the concert is invited to attend the reception, offering them an opportunity to express their appreciation to the musicians.
Harvest of Talents is celebrating 29 years of ministry, and the musicians involved in the musical offering are delighted to share their talents in support of this vital ministry.