The upcoming season will be the 13th for the overall "Apprentice" franchise, a track record that amazes Trump.
"Who would have thought?" he marveled. "When we first signed for it, they didn't even take an option (for more seasons). No one thought it would go any further."
It did, catching on with its debut in winter 2004, as Trump introduced "You're fired" to the treasury of TV catchphrases.
Since then, he said, it's been lucrative and fun.
"My business is real estate, but the show has been an amazing experience," he said, "good in every way."
It's also been, in some fashion, a learning experience.
The main thing he's learned? "You can never predict," he replied. "I'll see a contestant come out, and you would say they're going to win, on the first day. And then they're the first one fired."
But there's been one other thing he's discovered: the impact of his exposure on TV.
"I was very well-known before the show," he said, "but, frankly, I used to be able to walk outside. I can't even walk outside now! Overall I think the show's great, but there are times when you'd like to have a little bit of privacy."
Then Trump laughed at a reporter's facetious suggestion that he consider donning a disguise.
"I could put on a real wig," Trump joked. "A lot of people say, 'He wears a wig.' I don't. But maybe I should wear one: a big black sucker!"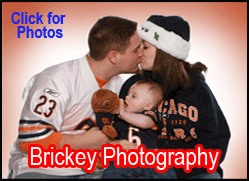 ___
Online: