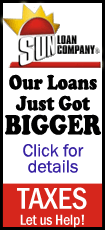 An estimated 51.4 million people watched Ryan, the Republican challenger, debate Vice President Biden, a Democrat, on Thursday night, said Nielsen, the company that measures television audiences.
Four years ago, just under 70 million people watched Palin debate Biden. But that was unusual; it was a debate that had more viewers than even any presidential contest dating back to 1992.
Excluding 2008, the Biden-Ryan debate had a larger audience than any other vice presidential debate since George Bush was matched up with Geraldine Ferraro in 1984, Nielsen said.