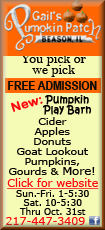 Endeavour's final mission began when it departed from the Los Angeles International Airport before dawn Friday, rolling on a 160-wheeled carrier past diamond-shaped "Shuttle Xing" signs.
Friday evening it stopped as crews spent hours transferring the shuttle to a special, lighter towing dolly. Then around midnight, it traveled over a bridge across Interstate 405, an especially tricky part of the complicated journey because of the size of the spacecraft and width of the bridge.
The shuttle was pulled across the Manchester Boulevard bridge by a Toyota Tundra pickup, and the car company filmed the event for a commercial after paying for a permit, turning then entire scene into a movie set complete with special lighting, sound and staging.
Police stopped traffic on the freeway below for the duration of the traverse, which took about three minutes.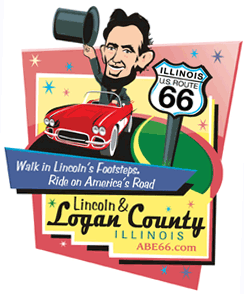 Crews preparing for the crossing had to take down power lines, leaving about 400 residents of surrounding Inglewood without power for what was expected to be several hours.
Once on the other side, crews began the lengthy process of returning it to the original carrier, before resuming its journey early Saturday.
Another tricky part comes later in the day when Endeavour treks through a narrow residential street with apartment buildings on both sides. With its wings expected to intrude into driveways, residents have been told to stay indoors until the shuttle passes.
On Friday, hundreds of camera-toting spectators, some with pajama-clad children in tow, gaped as the 170,000-pound Endeavour inched by with its tail towering over streetlights and its wings spanning the roadway.
Over two days, it will trundle 12 miles at a top speed of 2 mph to its final destination -- the California Science Center where it will be the centerpiece of a new exhibit. It's expected to reach the museum sometime Saturday evening.
After an initial bumpy ride and a brief delay, the shuttle pulled off a massive feat of parallel parking by backing into a shopping center parking lot for a layover as crowds cheered on.
"This is unlike anything we've ever moved before," said Jim Hennessy, a spokesman for Sarens, the contract mover.
Spectators flocked to the parking lot in the Westchester neighborhood to get a glimpse of Endeavour, which was guarded by an entourage of police, private security and construction crews.

Janet Dion, a family therapist from nearby Manhattan Beach, marveled at the shuttle, its exterior weathered by millions of miles in space and two dozen re-entries.
"You can sense the magnitude of where it's been," Dion said, fixated on the heat tiles that protected the shuttle during the return to Earth.
James Nieuwdorp, a technician for a transit agency, saw Endeavour's aerial victory lap around California last month and traveled to see it again before it becomes a museum piece.
He enjoyed how the shuttle brought strangers together. There was "lot of camaraderie -- something that's hard to be seen these days," he said.
Shuffling a five-story-tall shuttle through urban streets was an undertaking that took nearly a year to plan. Because the 78-foot wingspan hangs over sidewalks in some locations, police enforced rolling street and sidewalk closures along the route.