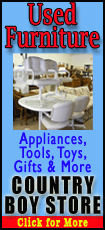 "Global growth has decelerated and substantial uncertainties and downside risks remain," an IMF advisory committee said in a communique. It exhorted advanced economies to carry through with needed structural reforms and "credible fiscal plans."
Decisive action is needed to "break negative feedback loops and restore the global economy to a path of strong, sustainable and balanced growth," it said.
It also urged emerging economies to adapt their own policies to help counter slowing growth in Europe and the United States.
The annual meeting of the IMF and World Bank, convened in Tokyo this year, has highlighted frustrations among many countries over drag on growth from the lingering debt crisis in Europe, plus alarm over a possible blow to the world's largest economy if the U.S. fails to resolve an impasse over its budget deficit.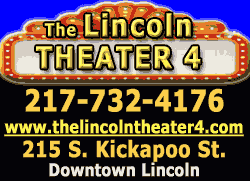 "A durable solution to the Euro area crisis would provide a much-needed boost to global recovery," Yi Gang, deputy governor of China's central bank told fellow financial leaders at the meeting Saturday of the IMF's International Monetary and Financial Committee.
Yi said uncertainty over government debts in the U.S. and Japan was slowing recovery and causing "costly spillover effects to the rest of the world."
Slower growth elsewhere is sapping the potential in the poorest countries, many of which depend on exports of minerals, oil and other commodities to the industrial countries.
"We should all be committed in our resolve to avoid a worst case scenario where strains in the euro area deepen, fiscal cliff and debt ceiling problems in the U.S. are not resolved, and growth in emerging market economies continues to decline," said Pravin J. Gordhan, South Africa's finance minister.
Christine Lagarde, the IMF's managing director, summed up the meetings saying they yielded "a very strong commitment to policy implementation."
In her "Global Policy Agenda," however, she summed up progress as "mixed." In the 17-nation area of countries that use the euro, measures have fallen short of what is needed to ensure sustainability, it says.
It warns that high levels of government debt will constrain options for fighting recession for years to come.
"A lot has been done, but -- with limited progress in addressing legacy issues such as debt overhangs and weak financial systems and continued uncertainty on key policies -- confidence still has yet to be restored," the agenda says.
While most of the attention during the meeting was focused on the crises facing the biggest economies, the IMF and World Bank -- whose mission is to fight poverty -- have also emphasized the need to help protect the poor from the spillover of slowdowns in richer nations.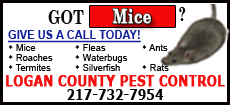 The IMF announced it would devote $1.1 billion in funds from windfall sales of gold to help fortify funds for low-cost loans for low-income countries.
Overall, the IMF and its member countries have made progress in shoring up the international financial system, said Tharman Shanmagaratnam, chairman of the IMFC.
"All agreed we are in a better position today than we were six months today, a better position with regard to the policy footing for getting growth restarted and for achieving fiscal consolidation in advanced economies," he said.
European Central Bank President Mario Draghi said that while the situation in the eurozone remains challenging, positives include the resilience of European banks, the relatively low level of fiscal deficits in member economies and an improvement in governance.