A celebration of the French language, the Francophonie Summit serves as an occasion for leaders of French-speaking countries and others to meet and discuss pressing political issues.
Organized for the first time in a Central African country, this year's summit is taking place in the Congolese capital but the botched presidential and legislative elections of November 2011 have jeopardized its organization.
On Thursday, the Canadian minister of Foreign Affairs stated that his delegation would not meet with President Joseph Kabila in Kinshasa since according to him "barbarism has steadily increased" in Congo, a former Belgian colony.
Hollande initially threatened not to attend but ultimately confirmed his participation in July, saying he wants to break away from the traditional paternalistic ways of France toward Africa.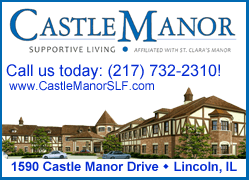 In Kinshasa, Hollande is due to make a speech at the opening of the summit and meet with Kabila as well as with opposition leader Etienne Tshisekedi before flying back to Paris.
"The challenge for a French president is promoting democracy and respect for human rights without being perceived in Africa as arrogant and paternalistic, as well as hypocritical due to the colonial past," says Judah Grunstein, editor-in-chief of the Paris-based World Politics Review.
On Tuesday however, Hollande said that "the situation (in Congo) is absolutely unacceptable in terms of human rights, democracy and the respect of the opposition," provoking Kinshasa's outrage.
The spokesperson for the Congolese government, Lambert Mende, said that it is for the Congolese people to accept or reject the situation in their own country and not for France to give lessons.
"When this man who has never set foot in our country say this kind of thing, that hurts us," says Yves, 35-year-old economics teacher in Kinshasa.